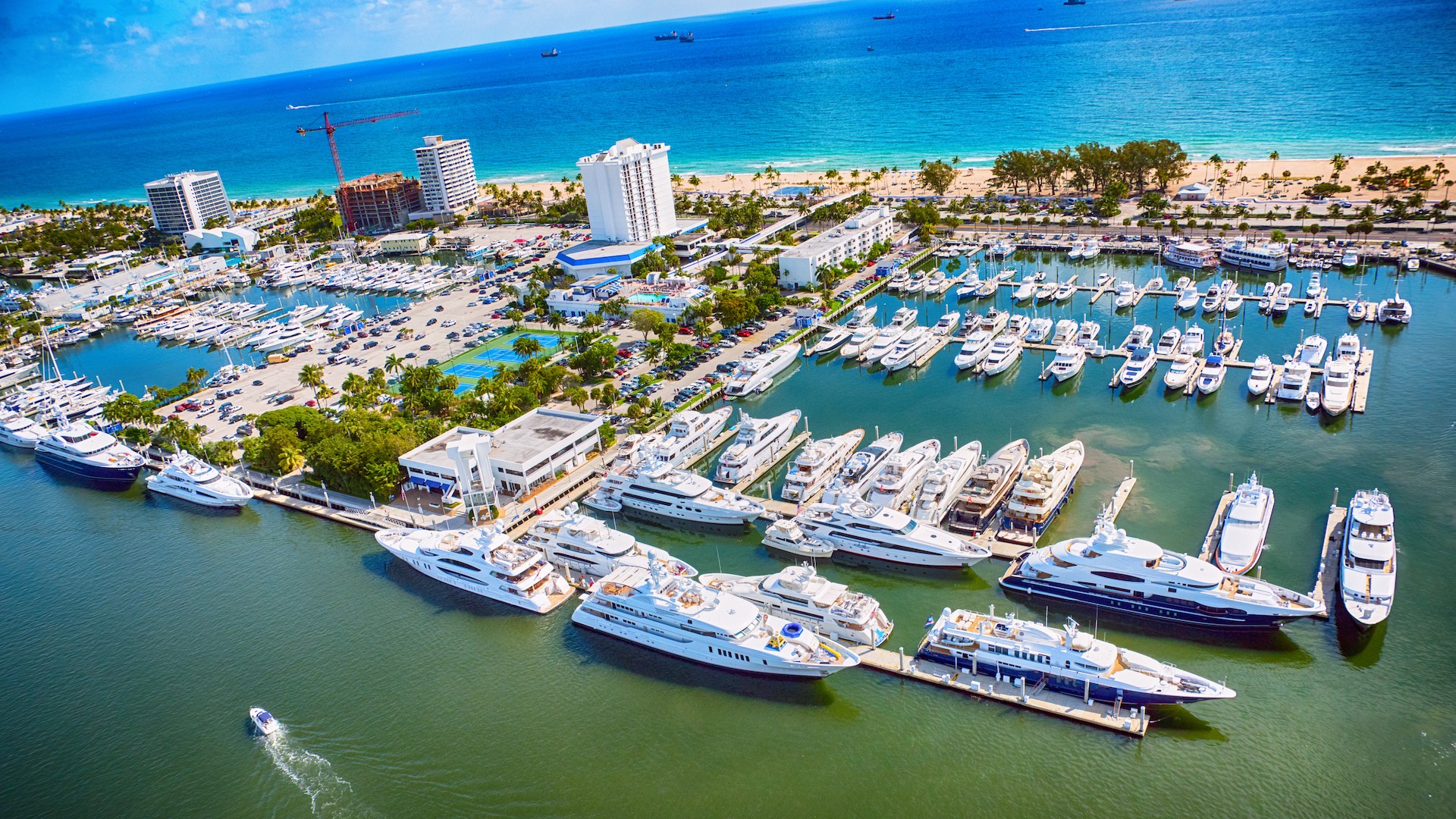 After a successful Palm Beach Boat Show, David Ross from YACHTZOO's US team shares some thoughts on the current lay of the land in the American yacht market and where US buyers are looking for new build opportunities overseas, as well as two great sales opportunities for buyers on the lookout for something to enjoy this summer…

How was the Palm Beach Boat Show this year?
David Ross (DR): The show was, in my view, somewhat lightly attended but I found there to be a reasonable number of qualified potential buyers, only without the throngs of tyre-kickers that we have typically seen in recent years. By the show's end, the YACHTZOO team had two fully executed accepted offers on yachts, one being on a Delta motor yacht in close proximity to the show, the other a Lazarra motor yacht that was on display with us in the show.
What is your current gauge on the US brokerage market?
DR: I feel that it is level to growing. Our economy is unquestionably robust, with consumer confidence at a multi-year high. Barring any unforeseen negative events – both nationally and internationally – I think it would be reasonable to expect a continuation of this growth.
The most sought-after yachts will continue to be those of higher quality from pedigree yards that are well maintained, and the number of refit projects on yachts and commercial vessels seem to be expanding, as well.
How is the new build market performing compared with the brokerage market?
DR: My feeling is that brokerage will outpace new builds in the foreseeable future. It is my impression that several of the world's largest and most notable shipyards are looking for orders. I think both the markets from Russia and the Middle East are shadows of their former selves, at least for the time being.
Where are US buyers looking to find their new builds?
DR: Essentially, there are very few US custom builds over 40 metres. I am fairly certain that the US buyers are still the pre-eminent group responsible for most of the new builds overseas. I believe they are and have been looking at locations other than the usual Northern European yards, such as those in Norway, Spain and other countries.
Within the US, Westport is still a very nice product in the "semi-custom" category and with its new association with Edison Chouest, it will be interesting to watch. I believe both Delta and Christensen in the Pacific Northwest are open for new orders.
Are there any particularly interesting brokerage opportunities on the market right now that you can share with potential buyers?
DR: We currently have two very nice pedigree brokerage yachts available.
A 2001, fast 47-metre Feadship, SEA RACER, originally built by and for Roger Penske. For the last 11 years, she has been owned by a very experienced yachtsman with an exceptional open cheque book programme of maintenance and updating. She is absolutely spectacular and the owner is highly motivated to sell.
The second is FAE LON, a 37-metre raised pilothouse built by Burger in 2000. A five-stateroom yacht with less than 2,000 original hours on the engines, she was never chartered and was very lightly used. She is currently for sale by her original owner, who is also extremely motivated.
See more yachts for sale with YACHTZOO here.