Following a recent change in Costa Rica's marina law, this exquisite destination is now open to superyacht charters. Boasting world-class marina facilities, exquisite coastlines, and diverse wildlife unmatched by any other destination, Costa Rica offers an exhilarating experience for adventure seekers and paradise lovers alike.
A Costa Rica boat rental is guaranteed to deliver, whether you wish to explore paradisical beaches lapped by azure blue waters, breath-taking coastlines, thrill-seeking experiences, or enjoy exotic wildlife experiences.
Costa Rica offers two coastlines to explore, the Caribbean and the Pacific. While both provide exquisite experiences, it is Costa Rica's Pacific coastline that typically draws superyachts.
If you're considering a Costa Rica yacht charter in 2022, then keep on reading. Here we outline some of the best experiences to consider adding to your Costa Rica yacht holiday itinerary.
Costa Rica Boat Rental Itinerary Ideas
Bahía Drake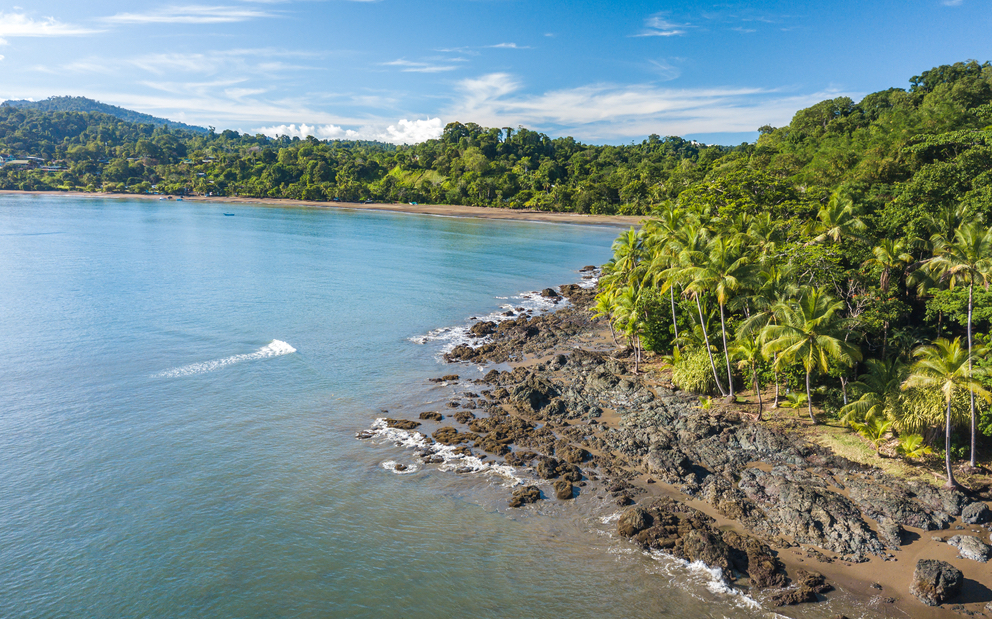 Known as Drake Bay, this idyllic destination is a tranquil spot to drop anchor and explore Costa Rica's magnificent wildlife.  A UNESCO World Heritage Site, this remote biodiverse destination is filled with some of the most magnificent flora and fauna on Earth. Small towns and fishing villages are set amongst Costa Rica's most bountiful rainforests and mangroves. Enjoy a private guided tour of Corcovado National Park, one of the only sites in Costa Rica that is home to the country's four native monkey species and largest land mammal, the Baird's Tapir, before relaxing on a stretch of beach all to yourself. The Bay's crystal-clear waters are ideal for making use of your yacht's tenders and toys. Kayak along the coastline, snorkel, paddleboard or jet ski – water-based activities are limited only by your imagination.
Isla del Caño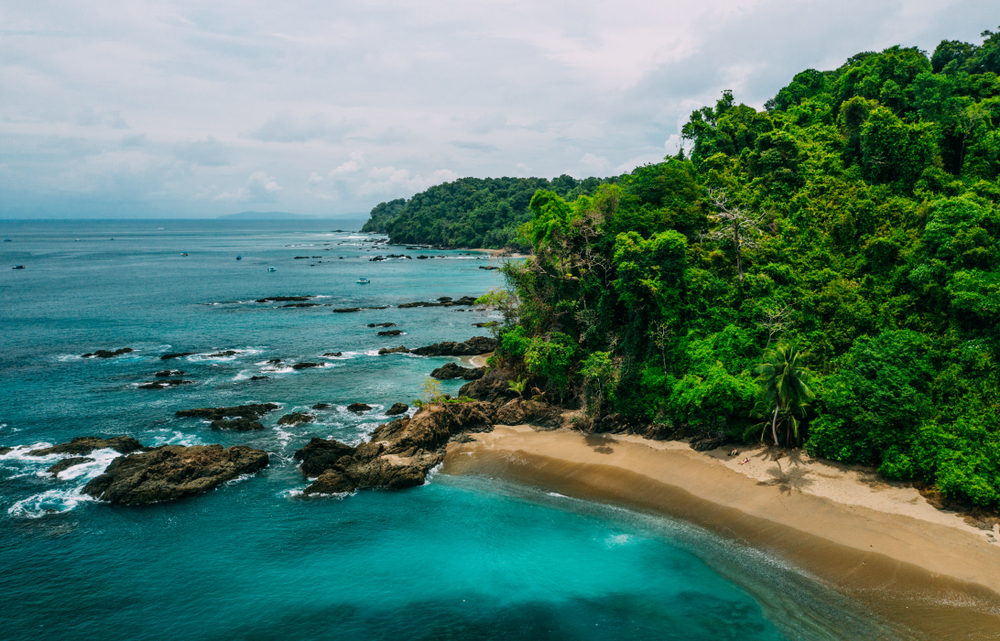 Just off the shore of Drake Bay is uninhabited Caño Island, known for excellent snorkelling and diving, thanks to its pristine coral reefs and dramatic ledges. Indeed, the island has one of the healthiest and most extensive coral formations on the Pacific coast of Costa Rica. Sea turtles, moray eels, sharks, rays and other aquatic species are regularly spotted. The island's surrounding oceanic conditions make this a great spot for seeing rare dolphin megapods as well as breeding humpback whales from both the southern and northern hemispheres. The island is also a popular destination for migratory birds, including the black hawk, osprey, and cattle egret. This biological reserve's coastline is stunning, filled with hidden coves and pristine beaches – perfect for those seeking a paradisical destination far from the madding crowds.  
Isla Tortuga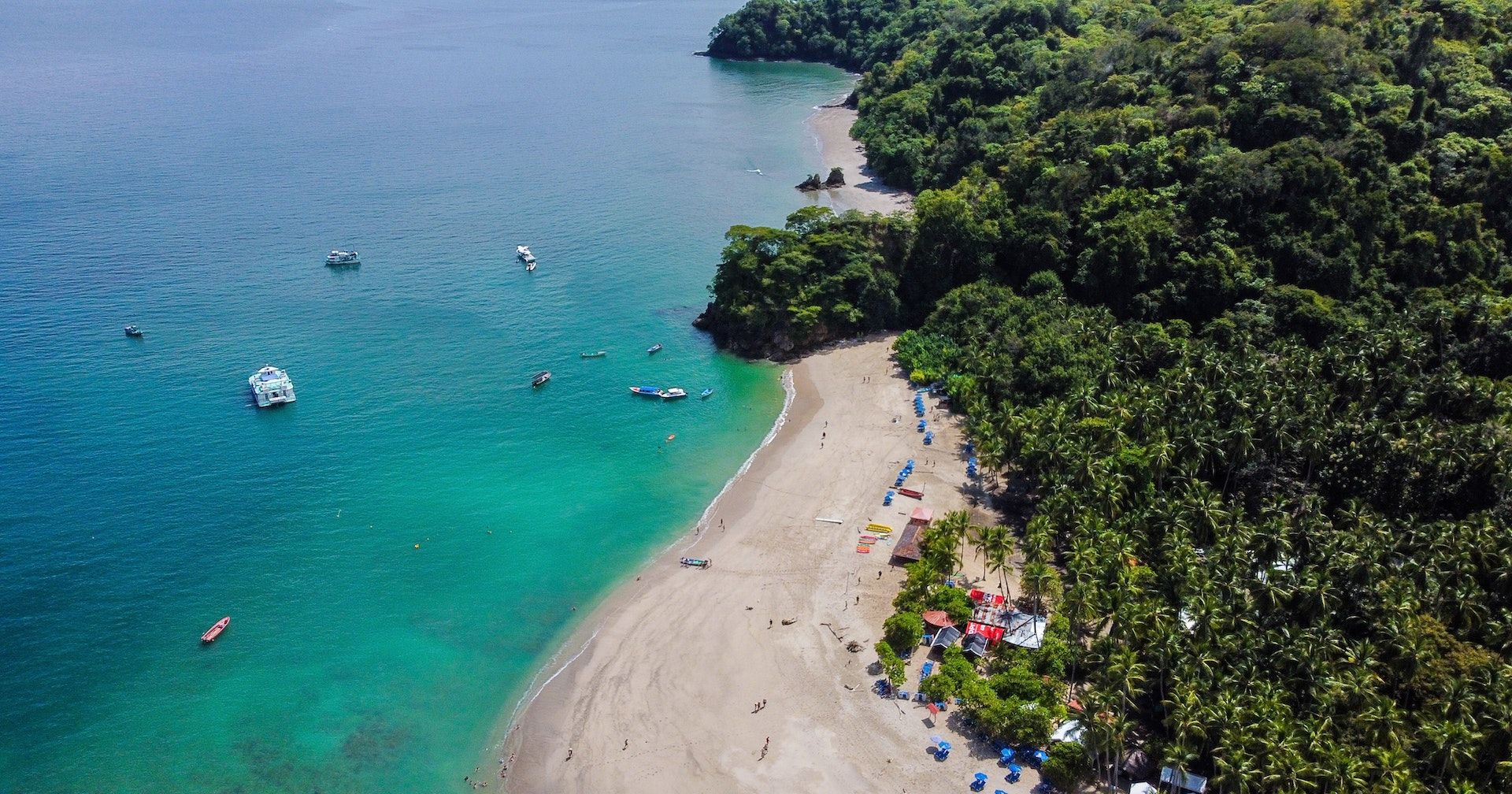 During your Costa Rica boat rental, cruise to the northern part of Costa Rica's Pacific coastline and anchor at Isla Tortuga, regarded as one of the most scenic anchorages in Costa Rica. This remote island offers many activities for adventure seekers, including rainforest canopy tours and ziplining. Hike to the island's summit and witness spectacular wildlife on the way coupled with panoramic sea views. Surrounding the gin-clear waters of Isla Tortuga are three shipwrecks to explore, as well as vibrant coral reefs. Make sure you enjoy some authentic Costa Rican cuisine while on Isla Tortuga. The coastline is peppered with BBQ-style restaurants, serving Costa Rican specialities, including Galla Pinto, rice and black beans tossed in a hot spicy sauce. Another must-try is freshly brewed Costa Rican coffee – the perfect way to start your day.
Peninsula de Papagayo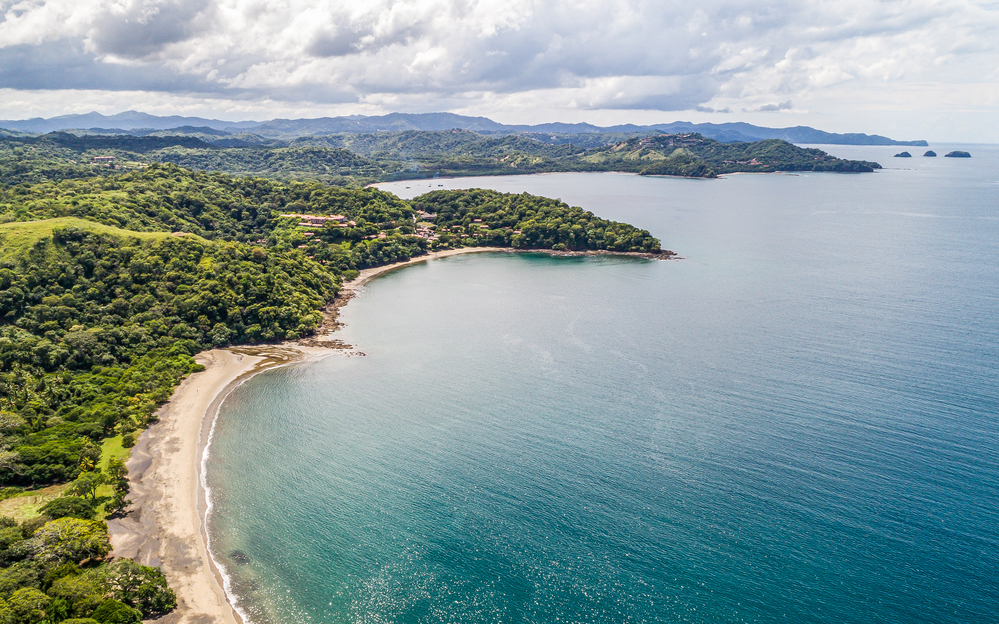 The most northern destination on our Costa Rica boat rental itinerary guide is Peninsula de Papagayo. This refined destination offers a newly developed centre of luxury set against a backdrop of lush rainforests. The Peninsula de Papagayo is one of Costa Rica's most elegant coastal retreats, an exclusive gated community consisting of upscale resorts, a beach club, a golf course and a world-class marina. The peninsula is home to the exceptional Andaz Resort and Four Seasons, where guests can enjoy fine dining and lavish spa treatments. Make sure you leave time to visit the Borinquen hot springs – an experience not-to-be-missed.
There can be no question that a yachting vacation in Costa Rica offers a magical experience. YACHTZOO can tailor a Costa Rican boat rental itinerary that perfectly meets your needs. So, whether you seek thrills and spills or relaxation on some of the world's most pristine white sandy beaches, contact one of our yacht brokers today.