Every year the beautiful shores of Florida play host to some superb yachting events. These upcoming Florida boat shows 2022 present fantastic opportunities to learn about the latest advancements in the marine industry, connect with industry experts, as well as a place to plan your next Florida yacht rental with an impressive selection of world-class boats on display. 
Make the most of your boat show experience in the sunshine state by planning ahead. Here are YACHTZOO's must-see Florida boat shows to attend throughout 2022.
Florida Boat Shows 2022 
Miami International Boat Show 2022, 16th – 20th February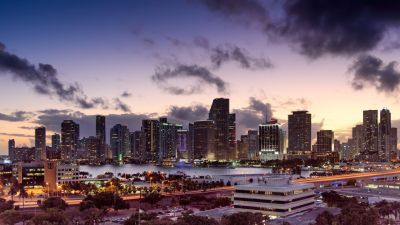 The highly anticipated Miami Boat Show 2022 is set to return this February, the first event since the latest collaboration between the Miami International Boat Show and the renowned Miami Yacht Show. The merged Florida boat show 2022 is predicted to be one of the biggest marine events in the world, featuring everything boating enthusiasts need and more. 
The on-land components at the event will take place at the new Miami Beach Convention Centre, while the yacht displays and water activities will take place on the Sea Isle Marina, One Herald Plaza, and Island Gardens Deep Harbour. The event will include several new elements to increase the attendee experience, including a live concert series, educational boating seminars, a digital component, and the return of Miami Dealer Days. The new location will also allow for exclusive VIP experiences from unparalleled views of the Miami Skyline, gourmet food, an open bar and private concierge.
Make sure to schedule an appointment with YACHTZOO's yacht brokers to make the most out of your Florida boat show 2022 experience. With trusted expertise, connections, and boat show know-how, our brokers can help you navigate the all-new event and plan your next Florida yacht rental.
Palm Beach International Boat Show 2022, 24th – 27th of March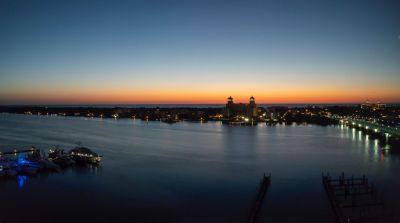 Bringing its unique mix of old-world glamour and an exquisite line-up of contemporary yachts to America's East Coast, the Palm Beach Boat Show is an event not to be missed. Attracting thousands of yachting enthusiasts to its boardwalks every year, the Palm Beach Boat Show plays host to more than $1.2 billion worth of boats and marine accessories, with a huge number of top boating brands and shipyards exhibiting their latest products and services. Visitors will also have the opportunity to view plenty of Florida Yacht rentals from YACHTZOO, as well as the latest yacht toys and equipment in preparation for your next yachting adventure. 
Of course, this Florida boat show 2022 facilities great networking. Show attendees should look to take advantage of the Windward VIP experience, which takes place in an exclusive lounge setting complete with a well-equipped bar. 
Fort Lauderdale International Boat Show 2022 (FLIBS) 26th to the 1st of October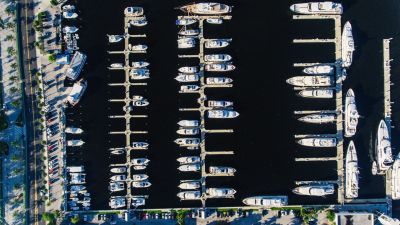 Deemed the greatest International boat show, FLIBS is set to return to the Bahia Mar Yachting Centre in October. Fort Lauderdale is the largest and most popular in-water boat show and it most definitely delivers to that standard. Promised to showcase more than $4 billion worth of superyachts and boating merchandise, FLIBS is the ideal opportunity to view potential Florida yacht rentals and purchase some of the latest marine products and technology. 
The event covers nearly 90 acres across three million square feet of exhibitor space, with a smooth water and ground transportation system escorting visitors to each site. On average, the five-day extravaganza attracts more than 100,000 visitors and 1,000 exhibitors from over 52 countries. 
Embrace the live music, cocktail parties and spectacular demonstrations upon your visit. For an even better experience, enjoy unrivalled views of the show with the Windward VIP experience and create long-lasting connections over a glass of Champagne and great food on pier 66.
Be sure to stop by and visit us this year at the incredible Florida boat shows 2022 or contact one of our skilled charter yacht brokers and discover the beauty of a Florida yacht rental with YACHTZOO.