For those seeking a luxury yacht to cruise the world in style, look no further than motor yacht MIA ZOI, an exquisite Vitters yacht for sale.
This 31-metre Dutch-built superyacht is perfectly suited to both entertaining and leisure. Currently based in Greece, she is ideally suited to cruising blue water havens. Explore everything that the Mediterranean has to offer or travel further afield to the Caribbean and beyond.
Discover Motor yacht MIA ZOI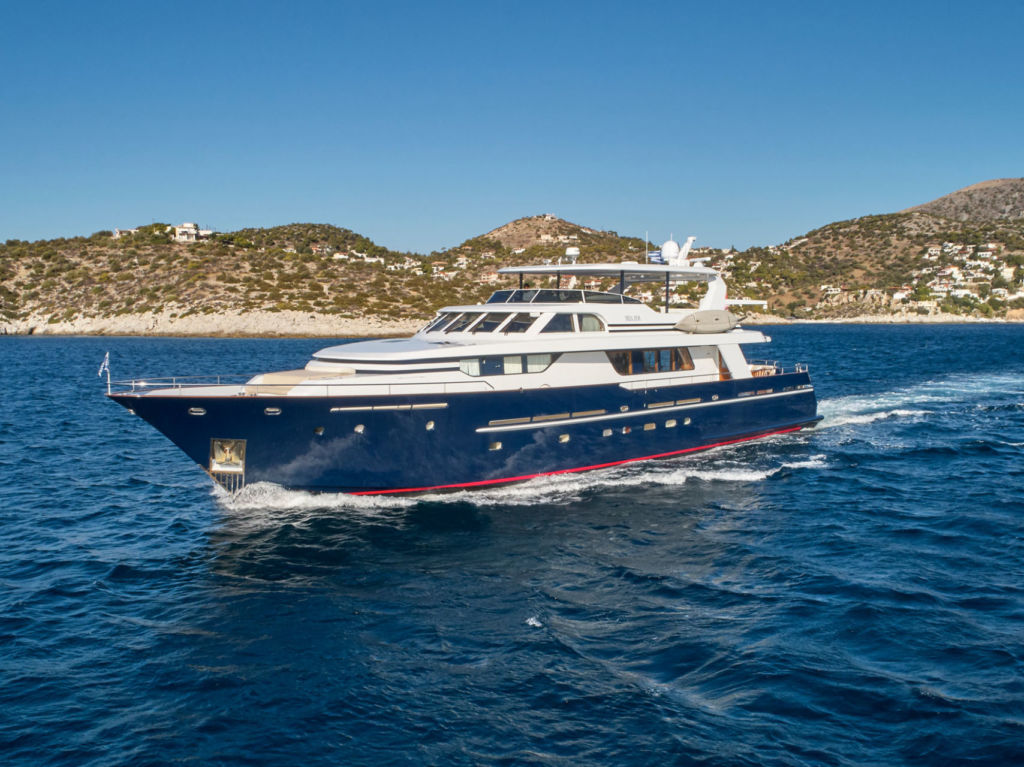 Motor yacht MIA ZOI is ideally suited for elegant holidays on the water.
She boasts four luxurious staterooms that can accommodate up to 10 guests, making her perfect for those seeking a vessel for intimate family holidays or getaways with friends and extended family members.
MIA ZOI features a spacious sundeck – ideal for soaking up the Mediterranean or Caribbean sun – an expansive aft deck area with retractable awning and TV for family movie nights, a private sunbathing area at the bow, and a luxurious steam unit in the Master suite.
Her elegant interiors are designed with modern living in mind, making stunning use of contemporary neutral furnishings coupled with traditional mahogany panelling. Her light and airy saloon offers the ideal space for intimate gatherings, with plenty of seating and a dedicated dining zone.
An additional highlight of Motor yacht MIA ZOI is her state-of-the-art stabilisers, ensuring the utmost comfort and enhanced safety at sea, no matter the conditions. Ensuring every need is met, she can accommodate six crew across three cabins. With a cruising speed of 22 knots and a maximum speed of 27 knots, she puts the world's most refined destination at her Owner's fingertips.
Vitters; steeped in maritime heritage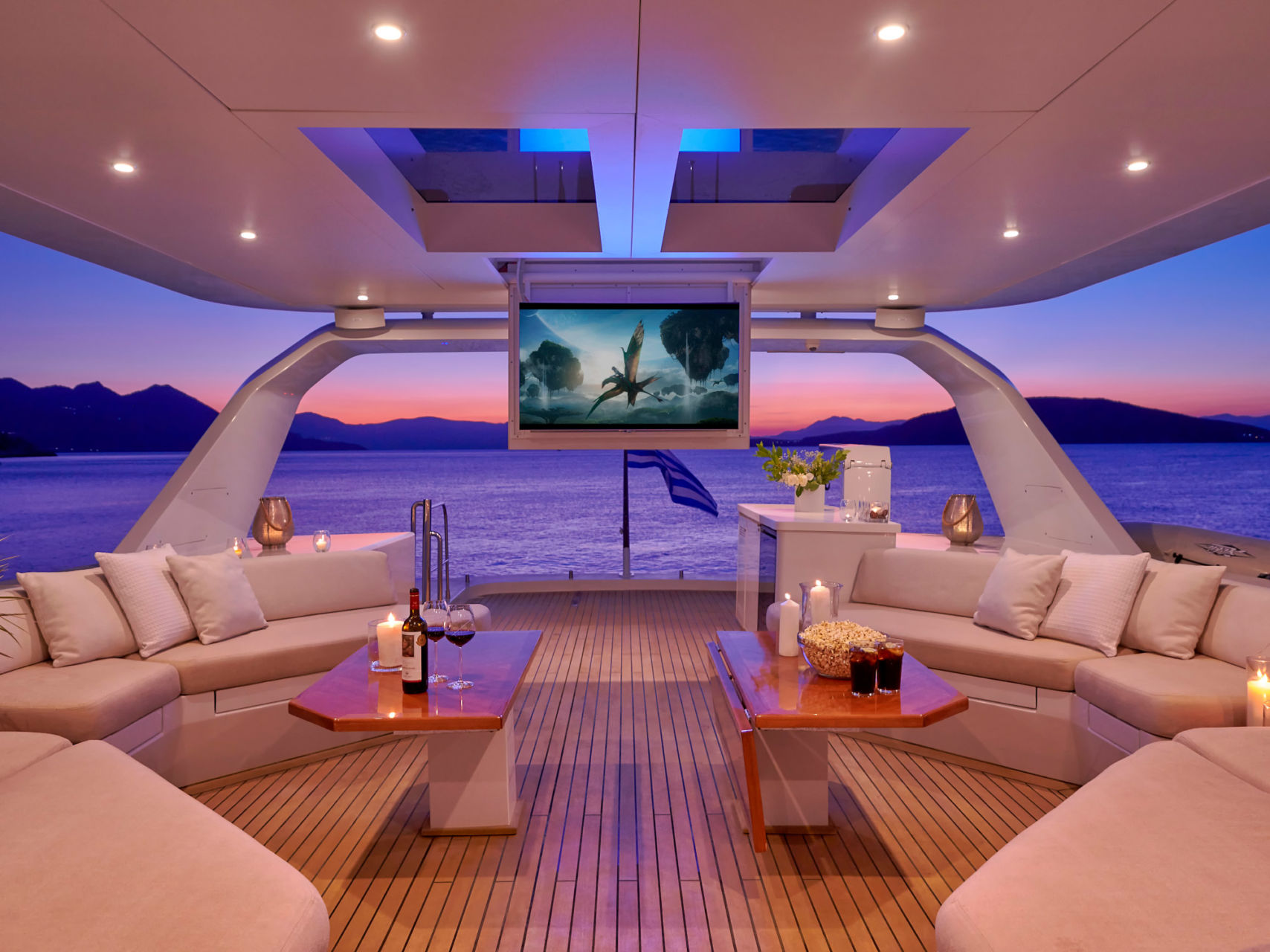 Vitters is known for pushing the boundaries of shipbuilding, building high-performance custom boats that exhibit exceptional design and performance.
The award-winning Dutch shipbuilder was established in 1990, focused on building mega yacht hulls. However, not long after, the boatbuilder started developing sailing yachts.
Vitters yachts for sale are distinguished by their innovative cruising systems and exceptional finish.
Boasting an aluminium hull and superstructure coupled with pioneering technology and exquisite craftsmanship, motor yacht MIA ZOI showcases all the hallmarks of this famed pedigree shipbuilder.
Cruise the world in style aboard this Vitters yacht for sale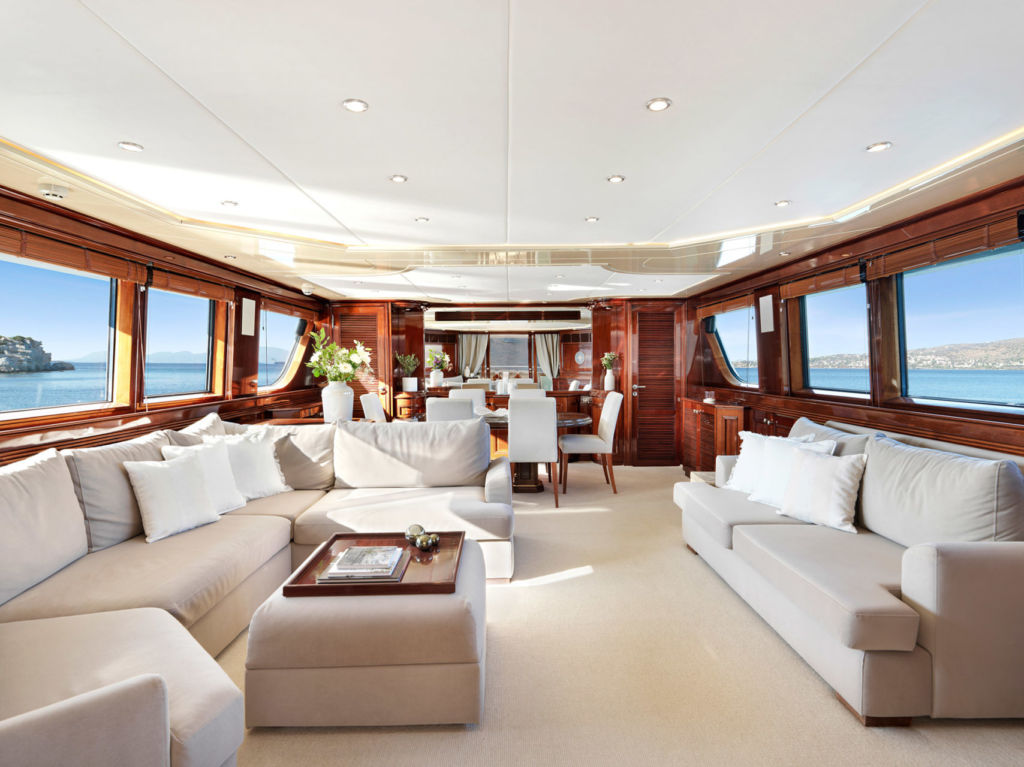 Motor yacht MIA ZOI is ready and waiting to explore the world with her new Owner. Her current location in Greece makes her the ideal vessel to explore the Mediterranean. Enjoy an island-hopping experience discovering the islands of Greece or head to Italy's famed Amalfi Coast. Alternatively, cruise to lesser-known ports of call, such as Croatia and Montenegro in the Adriatic.
For those seeking to chase the sun, enjoy the winter cruising the azure-blue waters of the Caribbean, with popular cruising destinations such as the Exumas, the British Virgin Islands, and St Barts all offering some of the world's most paradisiacal ports of call.
To learn more about motor yacht MIA ZOI or any other Vitters yacht for sale, contact our team of luxury yacht brokers today.