YACHTZOO is delighted to announce its appointment by H2O Leisure Group to represent the luxury shipyard, Segue Yachts. As the exclusive European yacht broker for the Argentinian shipbuilder, YACHTZOO will offer the full range of yachts as part of their sales fleet in Europe, with the first model already arrived and available for sale.
Segue Yachts shipyard crafts exceptional luxury motor yachts boasting beautifully elegant designs harmonised with functionality and performance. Since 1974, Segue Yachts has understood how a luxury motor yacht should look and perform full throttle on the high seas, in the bay as you play, and in the marina as you unwind.
Find out more about our exclusive partnership with H2O Leisure and Segue Yachts and what our exclusive yacht brokerage can offer.
Who is Segue Yachts shipyard?
Segue Yachts shipyard is an independent, family-owned business with nearly 50 years of experience producing luxury motor yachts offering state-of-the-art joinery, beautiful design, and refined materials of lasting quality. Their exquisite motor yachts provide the perfect blend of craftsmanship and technology, ideal for the most discerning individuals.
For 5 decades, Segue Yachts has produced yachts for their neighbours in Brazil, Argentina, Chile, Mexico, and North America, with very few making it as far as the UK and Europe. Now, as the new generation of family members has taken over Segue Yachts, the number of facilities has doubled, allowing them to produce enough yachts to be shared worldwide.
Today, Segue Yachts Europe has re-written history, introducing each Segue range to the UK and the rest of Europe. Their South American passion, enthusiasm, hard work and skill continue to offer unique and exciting boating experiences.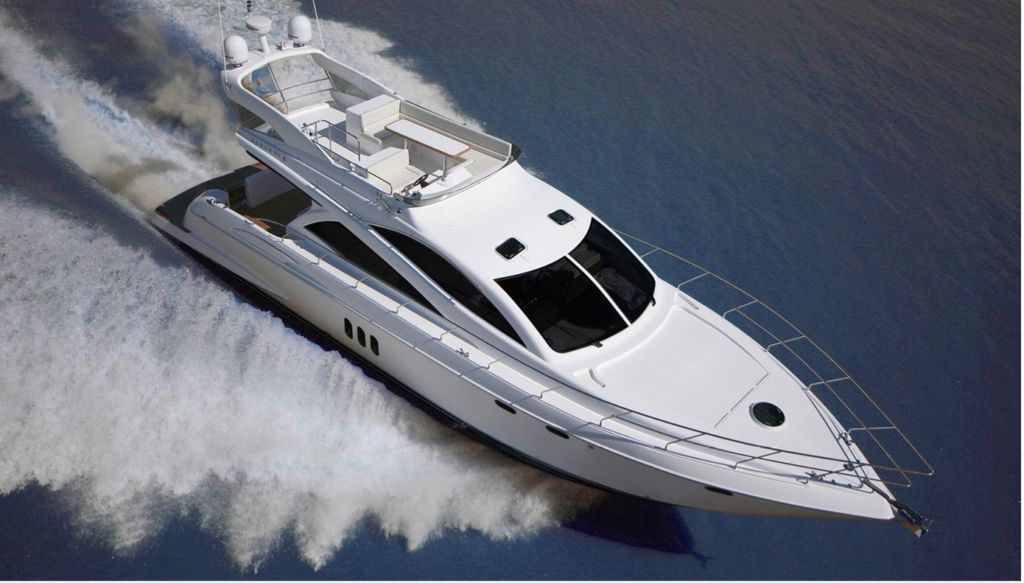 Segue Yachts Flybridge vessels
As the exclusive yacht broker for Segue Yachts, YACHTZOO currently offers the 46 Flybridge model available for viewings in Cala del Forte and the next model, the 55' flybridge is set to be delivered in March 2023.
The Segue 55 Flybridge has revolutionised large motor yachts, offering the ideal balance of unsurpassed design and elegance which is incomparable with what currently exists on the yacht market. The design of this beautiful motor yacht exudes a unique profile providing its impressive size of unrivalled spaciousness and comfort. Her show-stopping performance makes this pristine motor yacht truly one of a kind. At 16.95m in length, she is the perfect vessel for weekend getaways at sea.
Equally as head-turning, the Segue 46 was developed with outdoor living in mind. Utilising the same skills, techniques, yacht design and know-how of the larger Segue Yachts range, the Segue 46 is a vessel guaranteed to please. Boasting a length of 14.50m, she has been carefully appointed, immaculately designed and beautifully handcrafted. With a spacious sun deck and swim platform, Segue 46 calls for holidays on the water.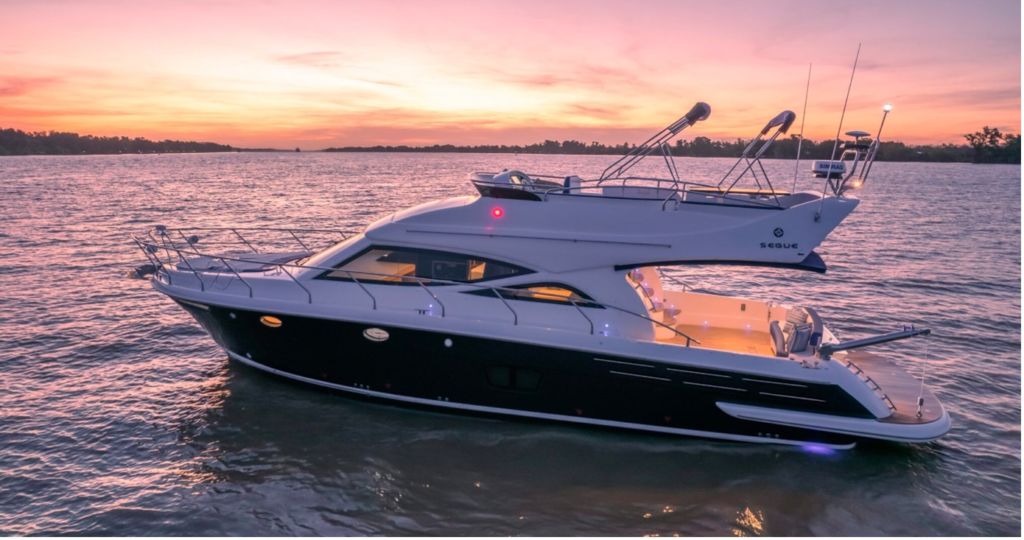 The exclusive yacht broker for Segue Yachts
YACHTZOO is an expert in Segue Yachts for sale and charter. As the gold standard of yacht brokerages and the exclusive European yacht broker for Segue Yachts, our team excel at connecting individuals with their ideal boat. Contact one of our luxury yacht brokers today to find out more about buying a Segue Yachts luxury vessel.