At no time before has the idea of white-sand beaches or exotic places only reachable by a yacht seemed more appealing than as we contemplate life after Covid-19. A growing number of yacht charter clients are requesting these idyllic hidden destinations charters, offering a chance to step off the beaten track and go where few people have gone before.
Discover our top hidden-destination yacht charters, where guests will finally be free to explore to their heart's content.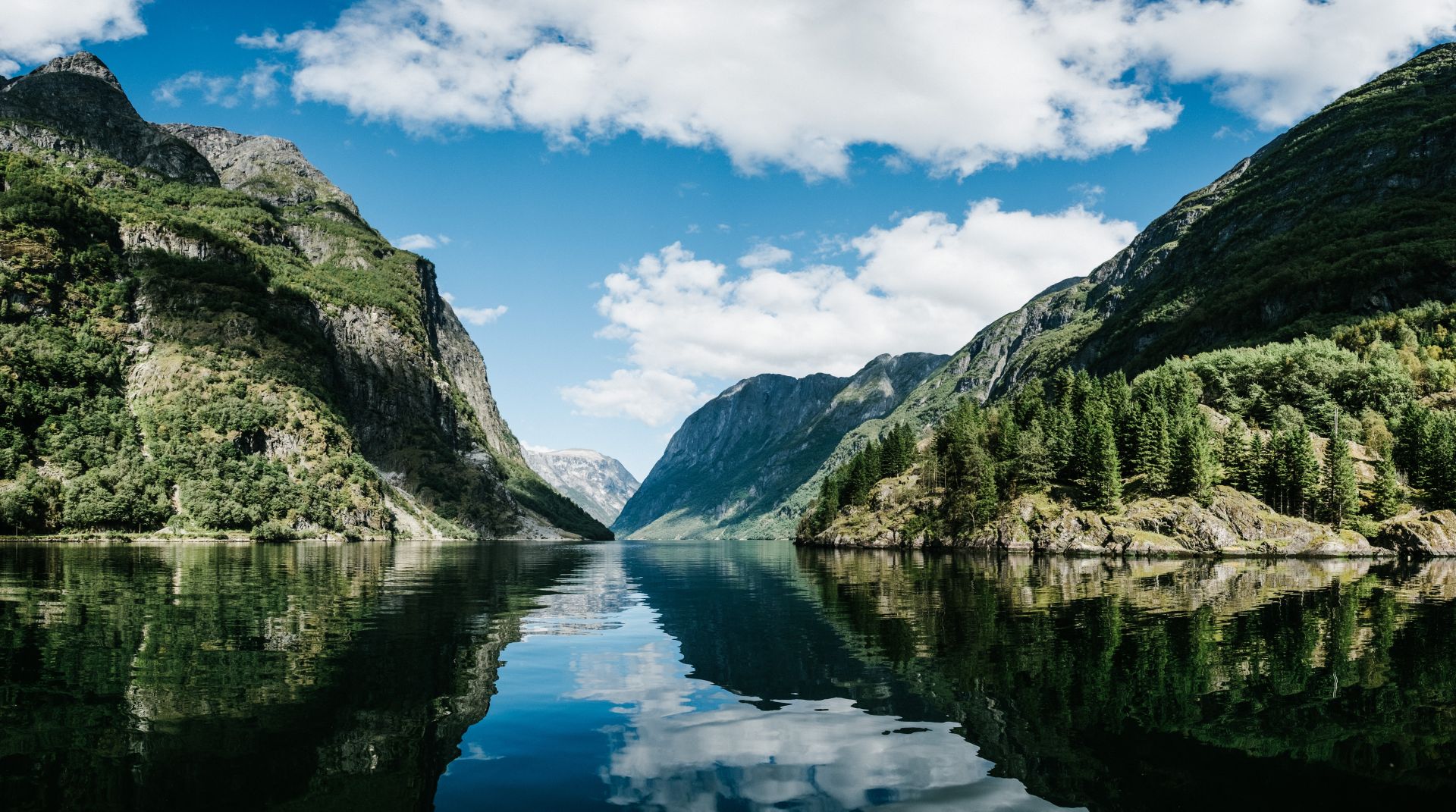 Here is our guide to 35 of the world's best yachting destinations – all only reachable by yacht
Europe remains the most popular destination for explorer yacht charters in the summer months, but even in this sought-after cruising area there remain a number of exceptionally beautiful islands with beaches accessed by boat, or secret destinations where you will find yourself the only yacht in sight.
1. Svalbard Archipelago, Norway
Svalbard, situated halfway between Norway and the North Pole, is a completely untouched stretch of North European island off which beluga whales, walrus and seals play in the arctic waters. Accessible only by explorer yacht, Svalbard offers an experience like no other.
2. Hiddensee Island, Germany
Perhaps not the obvious destination for a luxury yacht charter, this island in the Baltic Sea offers a unique experience nevertheless, with car-free streets, deserted white sandy beaches galore and beautiful, green interiors.  
3. Navagio Beach on Zakynthos, Greece
Incredibly, there are still a number of hidden places only reachable by a yacht to be discovered in the Greek islands. Try Navagio Beach on the Ionian Island of Zakynthos: also known as Shipwreck Beach or Smugglers Cove, this white sandy bay framed by towering limestone cliffs is the perfect spot to unwind.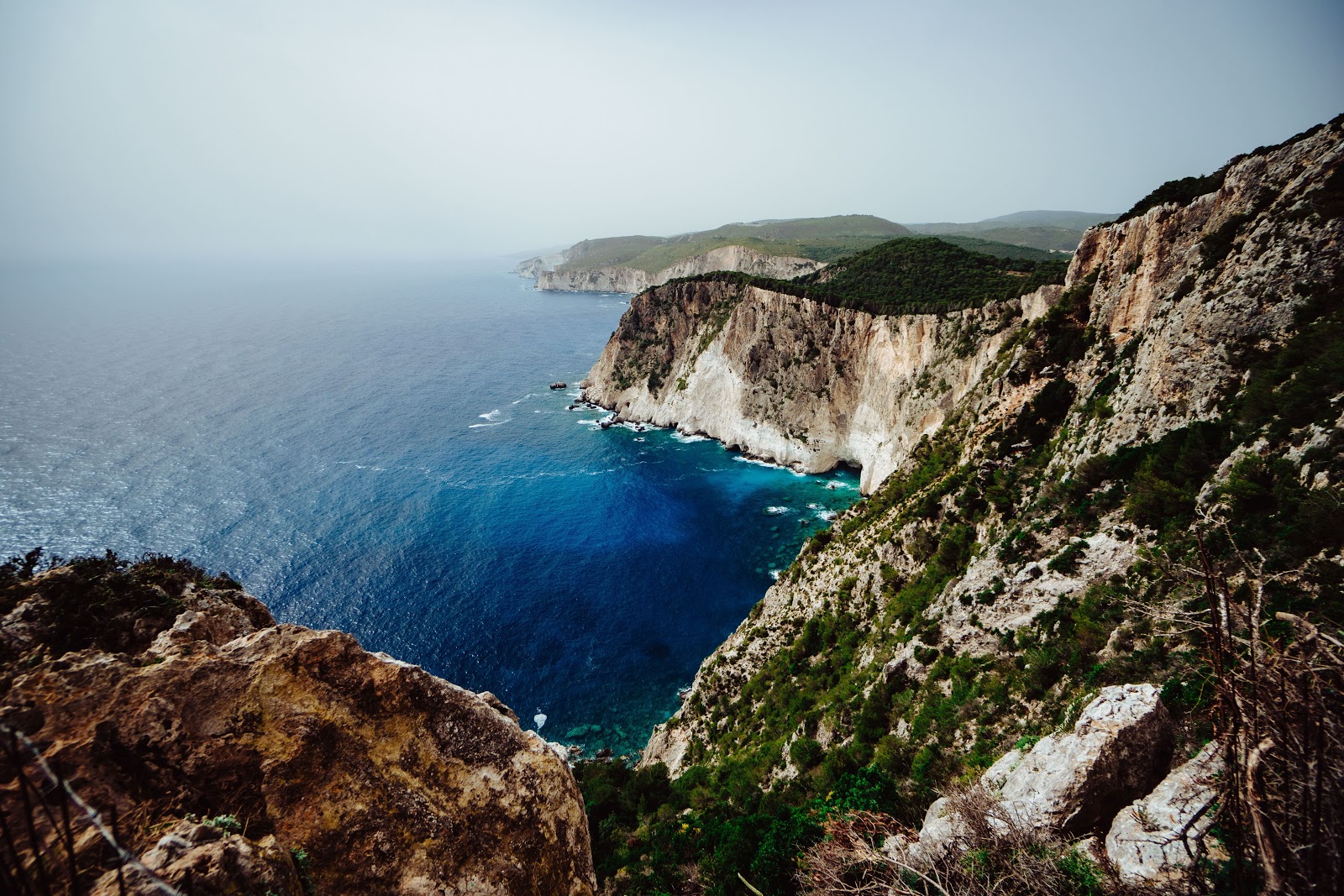 4. Karpathos, Greece
This tiny island in the Aegean Sea is only accessible by boat and has so far remained untouched by mass tourism. It has numerous pristine beaches and is a real find. But don't tell too many people, as this is still a hidden Greek destination and should remain just that.
5. Palagruza, Croatia
Situated in the heart of the Adriatic, this archipelago is the remotest Croatian region consisting of two large islands, three smaller ones and 15 jagged rocks. The winds, tides and shallows make getting here a challenge, but it is entirely worth it to soak up the island's beauty. There is nothing there in terms of commerce and overnight stays are not generally recommended, but a day trip is a must if you are on an off-the-beaten path yacht charter nearby.
6. Biševo, Croatia
At the last count, only 15 residents lived on this tiny Croatian island just five kilometres from the larger and more popular island of Vis. Measuring just 2.3 square miles, it is home to some of Croatia's most famous caves such as Modra Špilja, which means 'Blue Cave'. The island also boasts some beautifully-secluded beaches accessed by boats, such as those at Port Porat and Port Salbunara.
7. Azores, Portugal
This cluster of tiny islands in the Atlantic Ocean belong to Portugal. These isolated volcanic islands are famous for their dramatic landscape and are ideal to explore by boat. As they are literally in the middle of nowhere, the Azores remain very unspoilt and make an unusual and otherworldly destination to see by luxury yacht. 
8. Cala Es Portitxol, Ibiza
A yacht is imperative to access this delightful cove on the island of Ibiza, in the much-loved Balearics. With white sand and clear blue sea, it offers the perfect backdrop to a perfect peaceful afternoon.  
9. Es Vedrà, Ibiza
This stunning islet off the coast of Ibiza is not only one of the Spanish island's best top-secret destinations, it is also one of the island's most mysterious. Rising 400 meters out of the turquoise sea, Es Vedrà is only accessible by boat. It measures four kilometers and is home to an endemic subspecies of birds and lizards. Many visitors say they have seen strange lights coming from the island and the surrounding water, leading it to be compared to the mysterious Bermuda Triangle.
10.   Cunda Adasi, Turkey
Far from the beaten track is this charming island, the largest of the Ayvalik archipelago situated between Greece and Turkey. Take a step back in time in this delightful hidden charter destination, which is as pretty as a picture but remains perfectly unspoilt due to the lack of crowds.
Central and North America is home to the Caribbean islands, a hugely popular sailing destination in the winter months. As with the Med, many islands and ports tend to be fairly busy during key periods but there are others that remain virtually untouched, creating some hidden gems in the Caribbean, perfect for those seeking the ultimate off-the-beaten-track yacht charter destinations.
11.   Petite Martinique, Grenada
Located off the coast of Grenada, this practically deserted island is a real treat for those of you wanting to get away from the crowds.  With kilometre upon kilometre of white sandy beaches and crystal blue waters, it is quite possibly the nearest thing to heaven on earth!   
12.   Stocking Island, The Exumas
This island paradise is situated across the harbour from the port of Georgetown, Great Exuma. Home to a grand total of 10 people, it is full of empty beaches, warm shallow waters and nature reserves. Accessible by boat, you'll be met with sheer beauty and definite privacy.
13.   San Blas Islands, Panama
So remote that they don't even figure on Google Maps, the 378 San Blas Islands are the ultimate destination for those of you hankering after an unforgettable experience in uncharted waters. With endless hiking trails to discover on land, and stunning waters in which to cool down, these islands off Panama are certainly somewhere to consider for a secluded holiday.
14.   Andros Island, Bahamas
Much of the Bahamas are very populated, but there are some more remote areas which are worth exploring, such as Andros Island where you will discover beautiful beaches, great diving spots and ideal fishing conditions.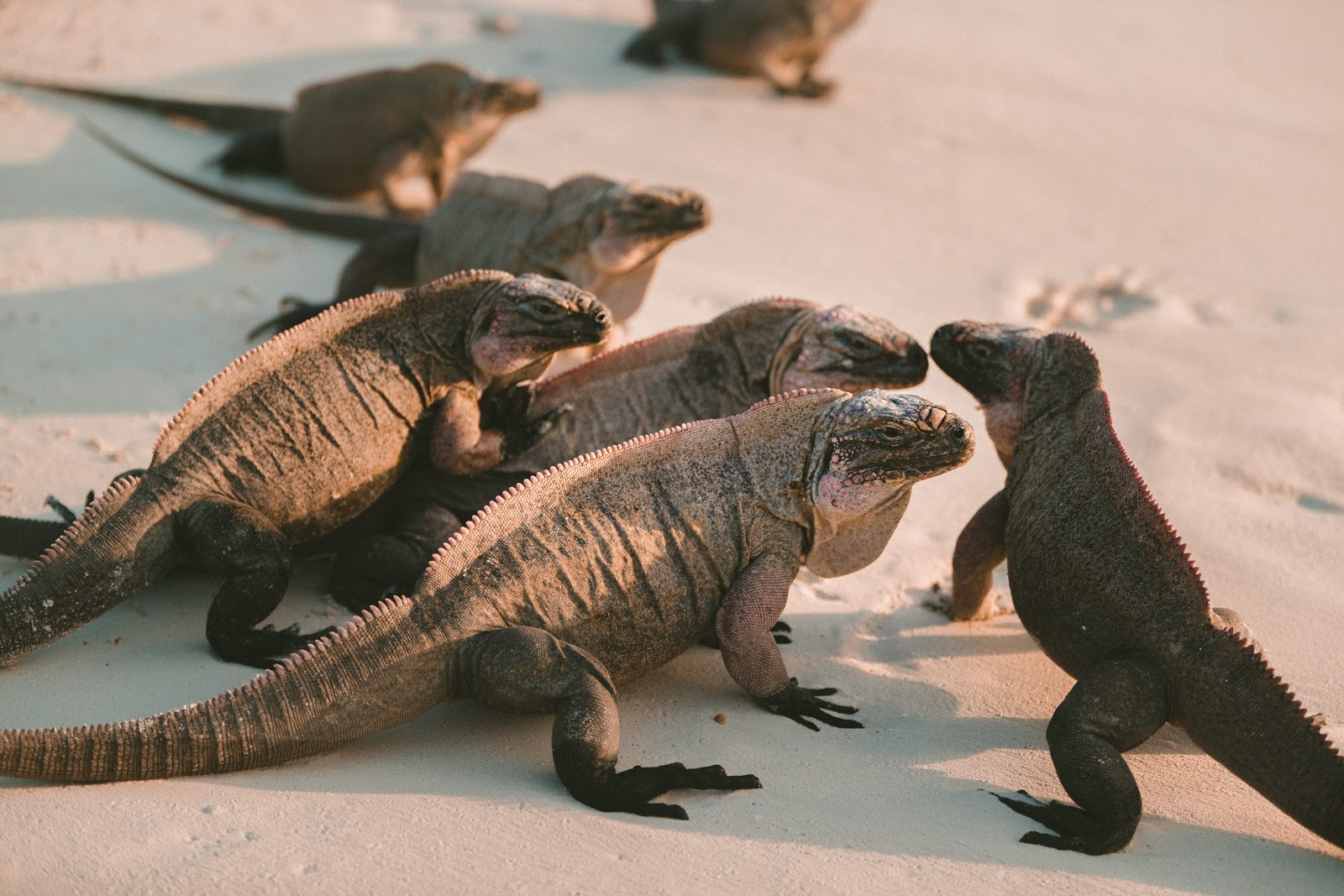 15.   Pine Cay, Turks and Caicos
With 800-acres of private island to explore, Pine Cay is one of the lesser-known destinations in Turks and Caicos, with stunning wildlife, great beaches and surprisingly few tourists. Pine Cay creates the perfect hidden holiday destination.
16. Catalina Island, California
Incredibly, there are still some relatively secret destinations closer to mainland America such as Catalina Island, situated 40 miles off the coast near Los Angeles. With only a few thousand locals living on the island, it offers blissful relaxation with a hint of luxury.
South America is emerging as one of the newest and coolest yachting destinations, with many wonderful hidden gems only reachable by a yacht.
17.   Victoria Island, Patagonia, Argentina
Victoria Island is situated in Patagonia's Nahuel Huapi National Park, named after the largest and deepest lake in Argentina's Lake District. Intrepid travelers who have arrived by yacht can explore the island's magnificent forests and if they are lucky they might even catch sight of a pudú, the world's smallest deer.
18.   Marble Cathedral, Patagonia, Chile
One of nature's most mesmerising regions accessible by yacht is Marble Cathedral, a network of marble caverns that are positioned above the water in South America's second-largest freshwater lake. Unique swirls reflecting the colour of the water have been imprinted into the marble and when the waters are suitably low, you can get a closer look by accessing the passage by small boat.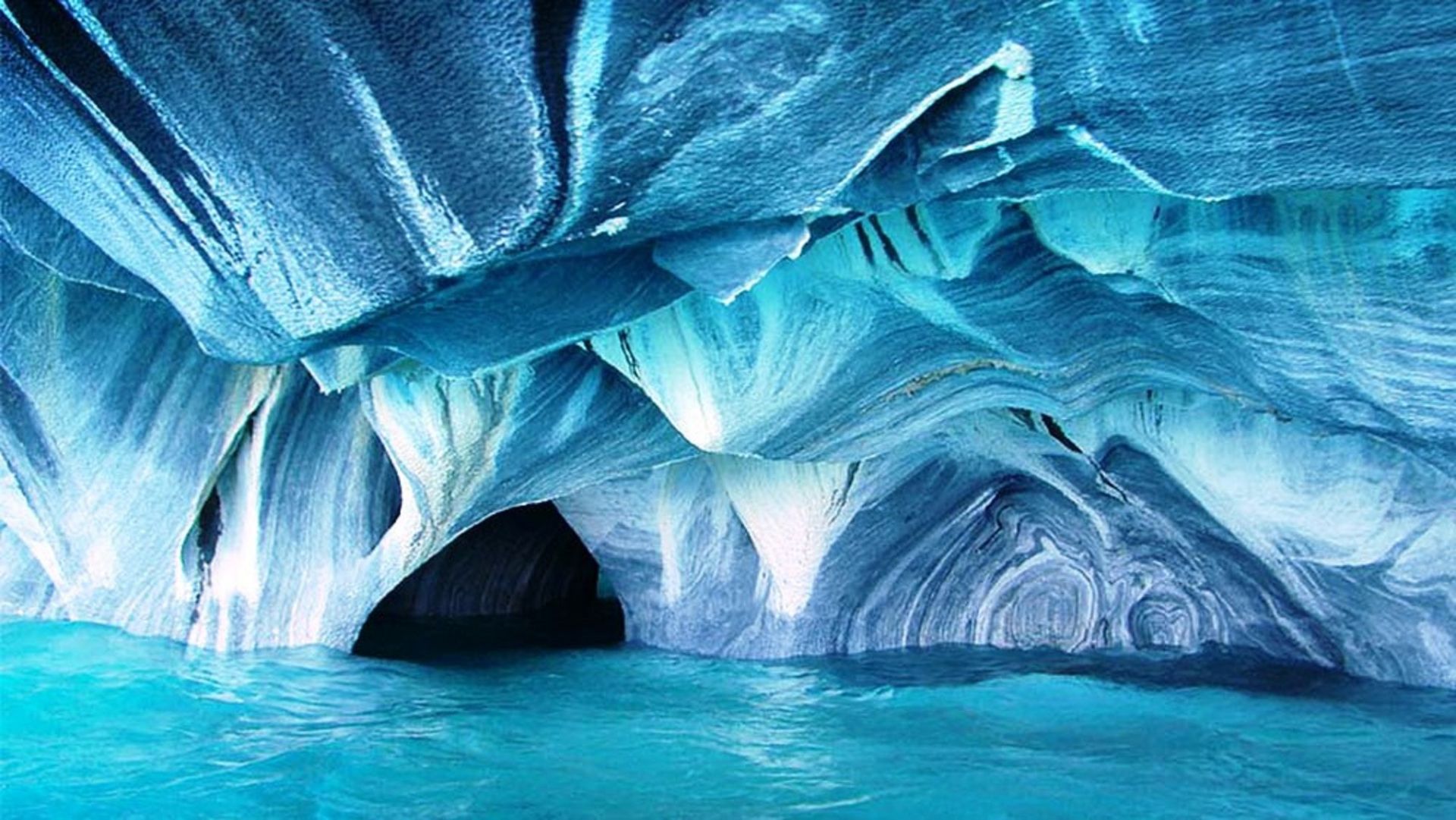 19.   The Galapagos Islands, Ecuador
More well-known than the rest but still as remote as you can get, the Galapagos Islands off the coast of Ecuador offer an incredible yachting experience for wildlife lovers and adventurers. Most of the islands have restricted access to protect the wildlife and are only reachable by boat.
ANTARCTICA
Head even further south to ANTARCTICA for a unique secret destination, ideal for those seeking a once in a lifetime charter.
20.   Deception Island, Antarctica
Deception Island sits above an active volcano and is a significant scientific outpost as well as being an increasingly popular tourist destination. Explore the antiquated remains of a whaling station and an aircraft carrier, before trekking to one of the island's hidden natural hot springs for a dip.
AFRICA
Great swathes of AFRICA are for many, exotic and often impenetrable lands which exude mystery and intrigue. Luckily, the archipelagos dotted around its long coastline offer hardy yachtsmen endless opportunities to explore these secluded destinations.
21.   Aldabra Atoll, Seychelles
This atoll is only accessible by boat, with permission needed to visit the region as it is home to the biggest tortoises in the world. It is also a major diving destination. Discovering this hidden part of the world gives you glimpses of untouched nature at its best.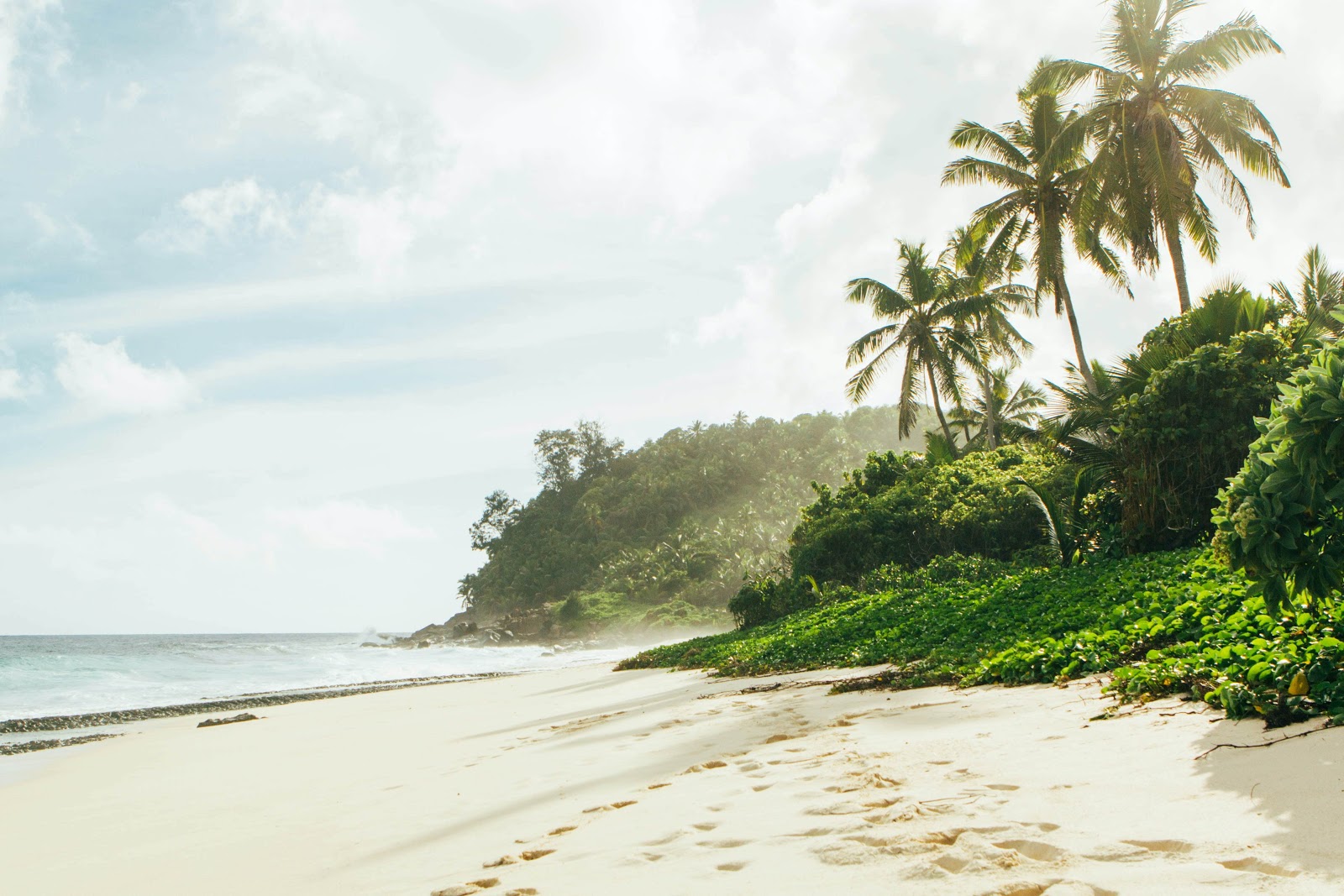 22.    St Helena, South Africa
St Helena is a British Overseas Territory located in an extremely remote part of the South Atlantic Ocean, just off the coast of South Africa. The last exile of Napoleon, the island is as isolated as its remote position would suggest but for nature lovers, it is a magical island that, once visited, will be forever imprinted in your memories. 
23.   Príncipe Island, Guinea
This island lies off the coast of West Africa in the Gulf of Guinea and is amongst the least visited countries in the world with just under 13,000 tourists per year. With minimal roads and an abundance of lush green foliage, a trip to the island is reminiscent of scenes out of Jurassic Park. There is also a wide variety of wildlife, which has led to the island being called the African Galapagos. 
ASIA
Areas of ASIA are becoming increasingly sought-after as yacht charter destinations, with countries such as Thailand growing in popularity with the superyacht set. However, there are still a large number of places yet to be infiltrated by mass tourism, making Asia home to some of the best secret luxury escapes.
24.   Raja Ampat Islands, Indonesia
Home to the richest marine biodiversity on earth, these islands are heaven on earth for divers who come to explore the seas teeming with a huge variety of wildlife. Look out for whale sharks, manta rays, and the endangered Pacific Leatherback turtle while enjoying your luxury adventure holiday.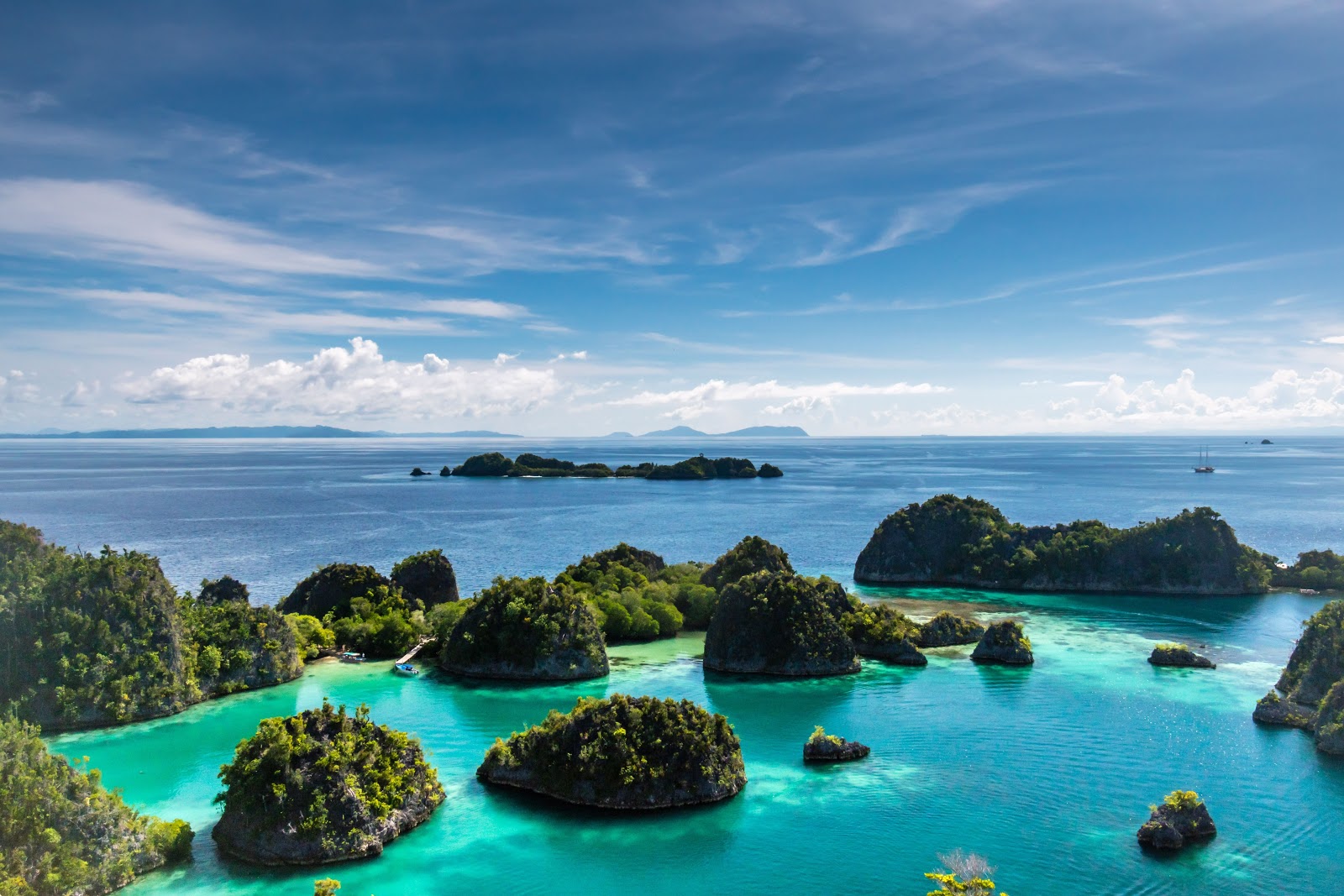 25.   Pak Ou Caves, Laos
The two Pak Ou Caves – Tham Ting (lower cave) and Tham Theung (upper cave) are two of Asia's most extraordinary hidden places only accessible by a boat.  Here visitors can marvel at over 4,000 Buddha sculptures in the candle-lit secluded caves.
26.   Penghu Islands, Taiwan
For an extremely unique experience visit the Penghu islands, an archipelago of 90 islands in the Taiwan Strait. Discover white sandy beaches, coral reefs galore as well as ancient Japanese architecture, nature reserves and picturesque fishing villages during a visit to this intriguing collection of islands. 
27.   Bantayan Island, Philippines
This paradise island is part of the Philippines and is located near Cebu Island in the Visayan Sea. Largely untouched by mass tourism and a guarded secret for those that have discovered its charms, this beautiful tropical island offers an array of peaceful beaches accessed by boat.
28.   Kudaka Island, Japan
Kudaka Island is located in the Okinawa Prefecture island chain, in Japan. A sacred island due to the fact that it is thought to be the first place created by an ancestral god, Kudaka is only accessible by a yacht.
OCEANIA
Finally, let us transport you to the secret destinations hidden in the waters of OCEANIA, where secluded islands are plentiful and the sailing conditions amongst the best in the world. 
29.   Vanuatu, South Pacific
The South Pacific archipelago of Vanuatu boasts more than 80 islands just waiting to be explored by yacht, with every island offering something different. It's the perfect destination for expedition-style island hopping, with excellent diving, challenging hikes and a mile upon mile of unspoiled beaches. 
30.   Taha'a Island, French Polynesia
Whilst it's fair to say that all of the islands grouped under the name of French Polynesia are worth exploring, if you are really searching for an off-the-beaten-path experience head to Taha'a. Here you will find stunning inland scenery, endless beaches and some of the best views of Bora Bora you will ever see.
31.   Pitcairn, South Pacific
This South Pacific island offers one of the remotest island experiences of anywhere in the world. Inhabited by just 50 people or four families who are all descendants of the mutineers from The Bounty in 1790, the island is nearly 6,000km from the nearest country, Australia.
32.   Cocos Islands, Indian Ocean
Also known as the Keeling Islands, this archipelago comprising 27 tiny islands is a remote territory of Australia situated in the middle of the Indian Ocean. Here you will enjoy white­-sand beaches, palm trees and lagoons for an unforgettable and isolated yacht charter where you are unlikely to be bothered by crowds!
33.   Kimberley, Western Australia
The Kimberley region of Western Australia is a sailor's paradise, with thousands of islands and fewer people per square kilometre than almost anywhere else on earth. The gateway to this region is Broome, on the west coast of the Dampier Peninsula, from where you can set sail down the Hunter River to sights such as Kuri Bay, the region's first pearling settlement, and Montgomery Reef, an inshore reef. The hidden gems and possibilities are endless.
34.   Dusky Sound, New Zealand
New Zealand's coast is another hugely attractive destination for sailors, with stunning scenery and sweeping views. A firm favourite is Dusky Sound, one of the 17 fjords in the Fiordland National Park where you will find very little trace of humans at all.  
35.   Oke Bay, New Zealand
Nestled in the Bay of Islands in New Zealand, Oke Bay is a hidden gem that all nature-loving yachties will appreciate, with secluded sandy beaches, energetic hikes and some of the country's best fishing.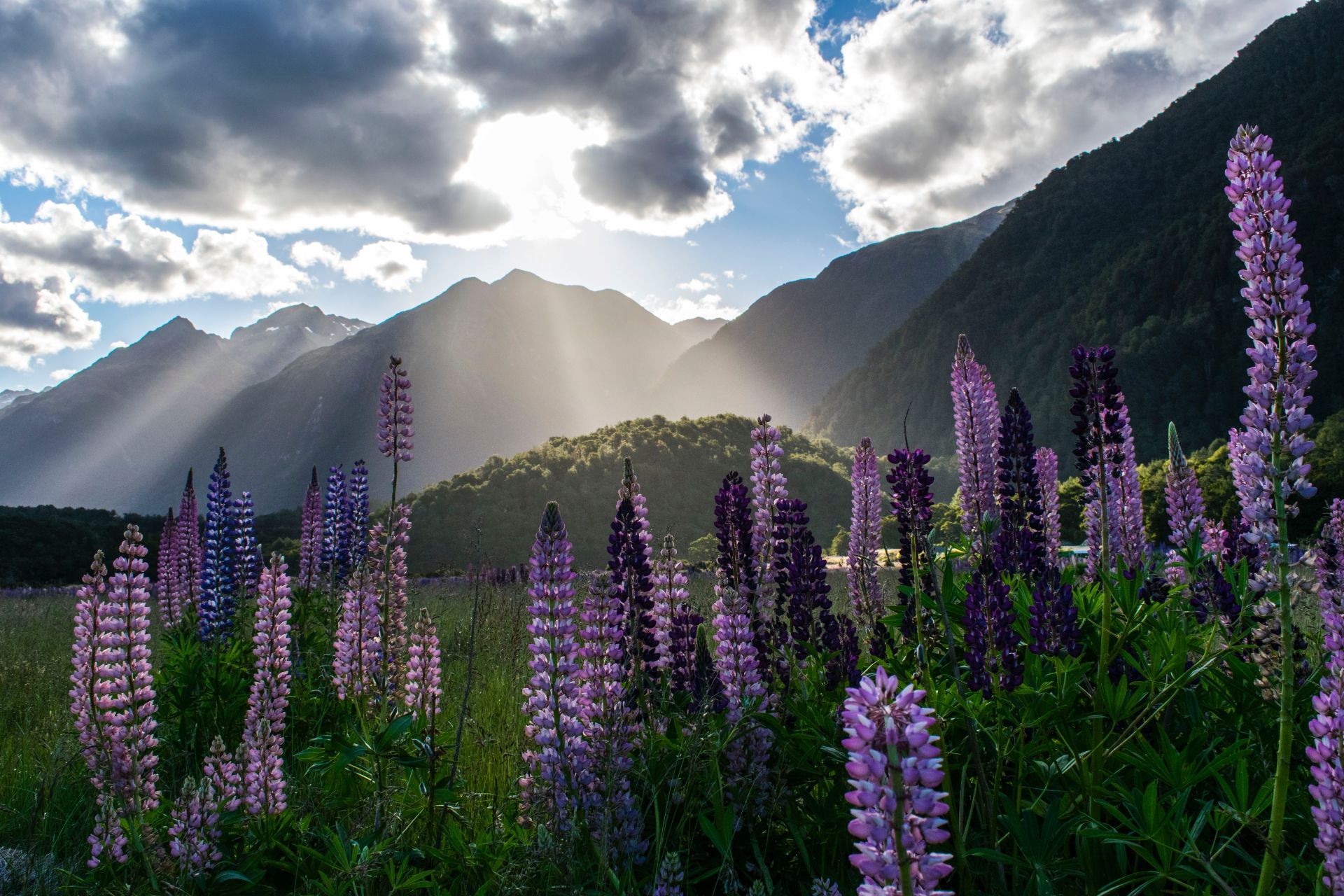 To enquire further about chartering a yacht to any of these luxury adventure holiday destinations, get in touch with our charter team here.