The best golfing spots to visit by yacht
Few sports can claim the history or whimsical spirit of golf. Originating in Scotland in 1497, players would use a stick to hit a pebble around a natural course of sand dunes, tracks and rabbit holes. Today, golf is popular among all age groups and with both women and men, and it invokes a fanatical, almost addictive, spirit in its followers.
Some of the world's most beautiful and challenging courses happen to be close to the regular haunts of superyachts, so whether you are known to enjoy an occasional round or two or you simply couldn't go a week without getting onto the green, here are our recommendations for some of the top courses to visit while on a superyacht vacation.
CHRISTOPHE HARBOUR, ST KITTS & NEVIS
Although less famous for yachting than neighbouring St Barths and the Virgin Islands, St Kitts has attracted a following of superyachting fans since the development of Christophe Harbour, a full-service yacht resort and hotel featuring a deep-water superyacht marina, residential properties, beach club and restaurant.
Christophe Harbour is currently building a Tom Fazio-designed championship 18-hole course with stunning views of the lush green hillsides and deep indigo Caribbean Sea 500 feet below. Fazio has declared that the course will be the "best of the best" of Caribbean golf courses.
If you can't wait to get onto the green, there are two excellent courses on adjacent island of Nevis, the St Kitts Royal Club and Robert Trent Jones II Golf Course.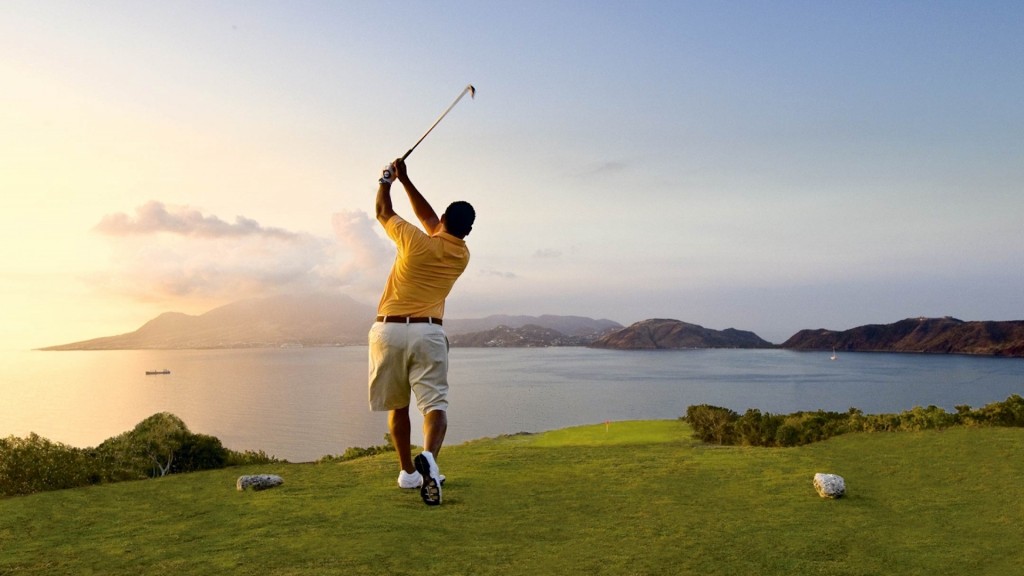 ALBANY, BAHAMAS
For many, the Bahamas is the perennial yachting destination of choice. Ease of access from Europe and the US, and diverse cruising options from the idyllic Exumas archipelago to the laid-back chic of Harbour Island are strong attractions.
A great option for a cruising stop while in the Bahamas is Albany, which is home to one of the most modern purpose-built superyacht marinas in the region. This luxury resort community, which comes with all the bells and whistles, was part founded by golfing legends Tiger Woods and Ernie Els. As such, it has a suitably thrilling golf course befitting its founders.
The par-72, 7,400-yard, 18-hole championship course was designed by Els himself. Albany says that the course "combines the best of links and desert features with windswept dunes and numerous scenic and strategically challenging water features".
Head to Albany in the Bahamas' high season of December to catch some of golf's greatest names battling it out on the course at the epic philanthropic event, the Hero World Challenge.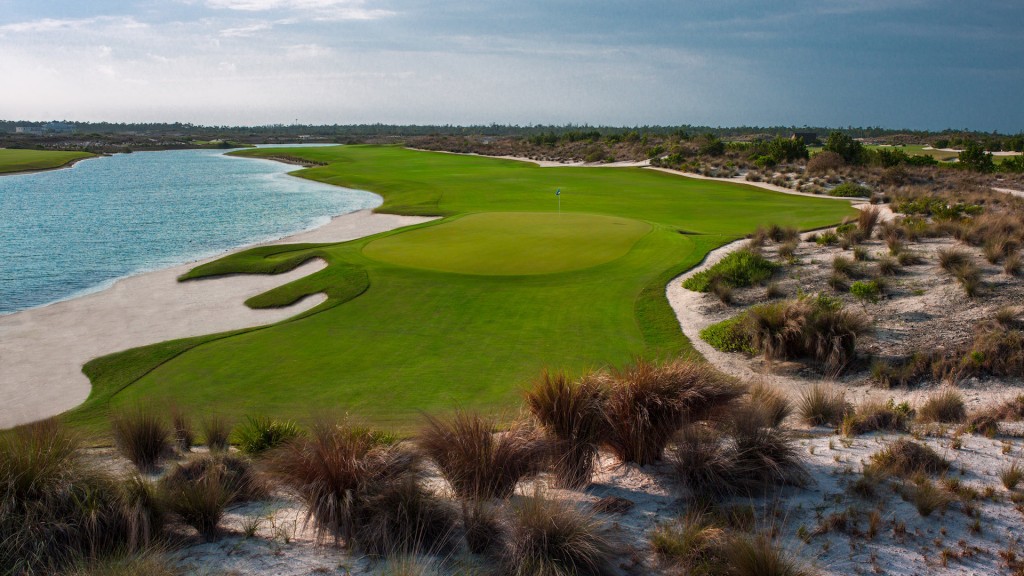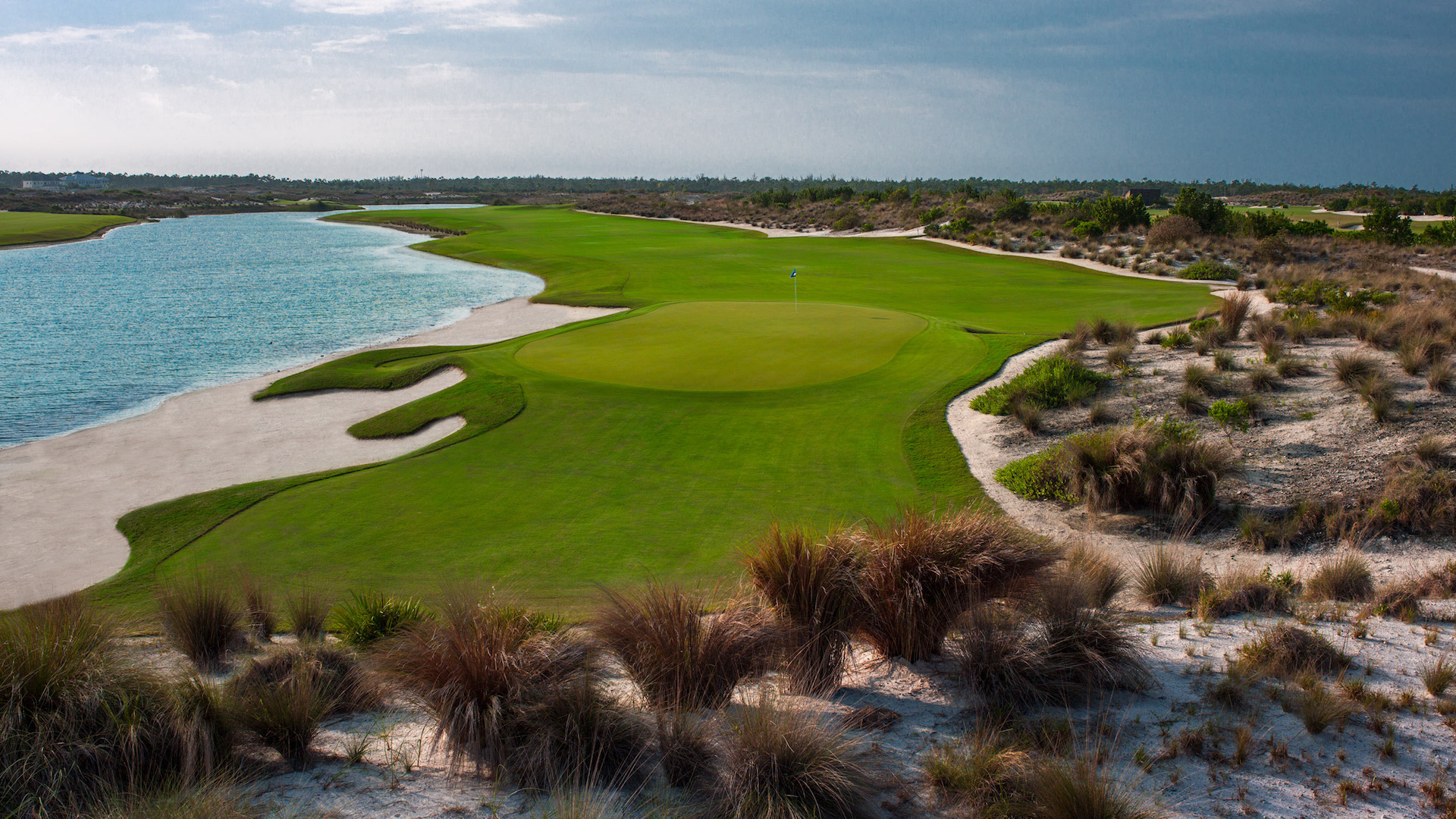 Photo: Albany
MALLORCA, SPAIN
This Balearic Island is home to a range of excellent superyachting attractions, from the Philippe Starck-designed Port Adriano in the west to quaint fishing town Soller in the north. It is also a golfing mecca for anyone with a passion for a putt.
The exclusive, privately-owned links-style course at Son Gual offers one of the most picturesque rounds on the island, located just a short drive from the main town of Palma de Mallorca.
As the oldest golf course on the island, the John Harris-designed T Golf & Country Club in Poniente offers history and incredible views in equal measure. The 18-hole, par-72 course takes you through rolling hills, passing swaying pines and seven lakes, with the island's mountains for a dramatic backdrop. Be sure to stop at the 19th hole for some R&R and you won't be disappointed; the recently renovated Club House has Mallorcan chic down to a tee, and the restaurant's fresh farm-to-plate menu is an absolute must.
Start or finish an island-hopping tour of the Balearics with a stay at Port Vell in Barcelona; YACHTZOO can provide some great berthing options to our clients in Spain.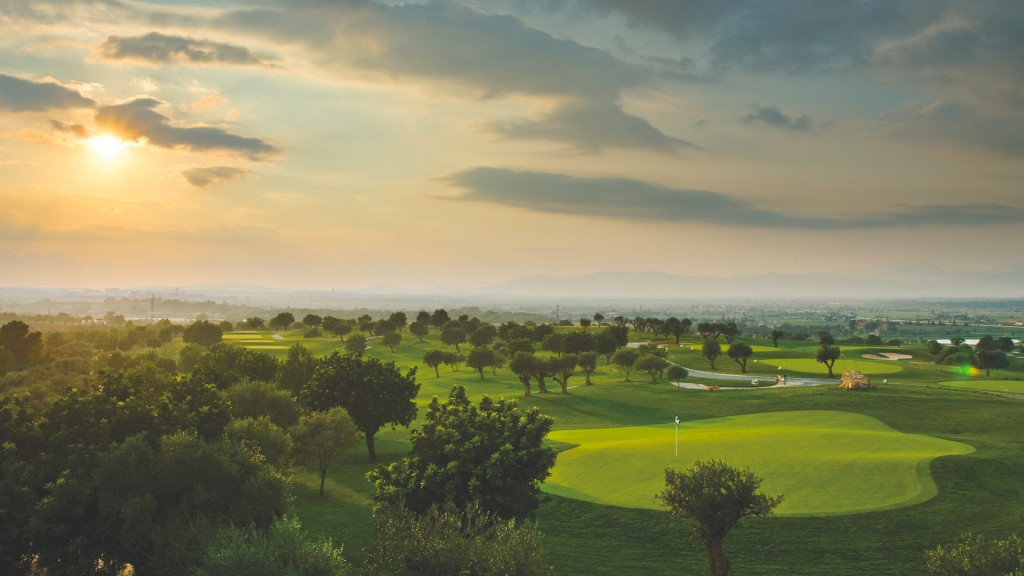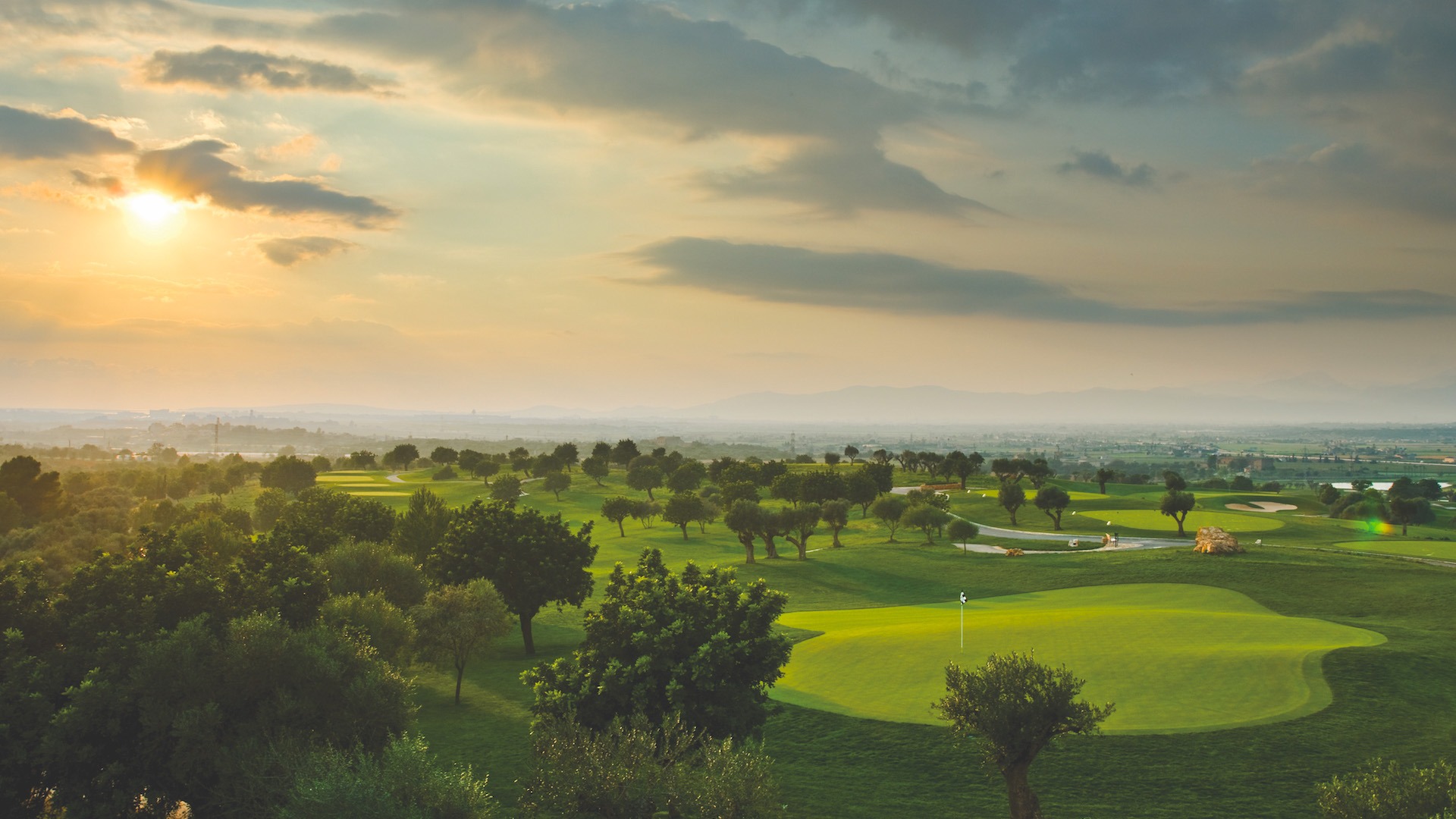 HAWKE'S BAY, NEW ZEALAND
The cruising grounds in and around Hawke's Bay offer stunning views, dramatic cliff faces and some really interesting cultural hotspots for interesting charters and owner trips. It's a great waypoint en route from Auckland down to the South Island, which is home to some of the most spectacular cruising grounds of the southern hemisphere, including fjords with inquisitive wildlife and wineries that offer tours to visitors.
Described by Golf Digest as 'not a links, more like a stratospheric Pebble Beach', Cape Kidnappers in New Zealand's Hawke's Bay should be on every avid golfer's to-do list when cruising in the 'Land of the Long White Cloud'. It was voted 22nd in the top 100 best courses by the magazine, and it's no surprise as to why.
The course respects the natural beauty of the local topography, with holes scattered along a series of ridges perpendicular with the dramatic windswept plateau, which hovers some 150 metres (500 feet) above the sea. If you are looking for eco-green points along with challenging your form on the green, Cape Kidnappers was the International winner of a 2012 Environmental Leaders in Golf Award.