Amazing Diving Yacht Charters
Our guest nature expert, Manuel Lazcano shares his top picks of the most beautiful destinations to visit for an open-water diving yacht charter for an out-of-this-world experience below the water's surface.
The World Below the Water's Surface
The above photograph was taken at Socorro Island, 600km off the western coast of Mexico in the Pacific Ocean. The waters of this small, volcanic landmass are rich in marine life, including the largest manta rays in the world, as well as dolphins, humpback whales, pelagic sharks and many other breath-taking species.
The only way to reach Soccoro Island is by boat, and of course, the most comfortable way to visit is on a luxury yacht charter. On the trip where this photo was taken, we were on a mission to make a television documentary about why the waters of the island are so unique. We cruised west of Mexico on a luxury yacht and, over the course of a month, four different families chartered the yacht to enjoy the experience of diving with a piloted submarine in this extraordinary ecosystem. The charter guests were able to see first-hand how scientists and filmmakers document wildlife in situ, and their financial support made it possible for us to carry out our work.
The submarine dived to depths of up to 400 metres, to places never before seen by the human eye. In this particular photo, our submarine was able to venture close to two giant mantas – which can reach up to seven metres and 1,350kg – feeding on plankton in the water, their enormous, peculiar mouths agape to filter plankton from the nutrient-rich pelagic water. The microscopic plankton makes the water look 'murky' and give the picture a sense of eeriness, but they play a crucial role in the local food chain.
What I find so remarkable about adventurous yacht charter experiences is how the guests can take part in totally unique experiences, giving future generations of their family a chance to see something that cannot be found anywhere else. With a submarine, the excitement comes from not knowing what to expect on any given day. You could feel as though you are in a watery desert or you could bump into amazing creatures like these mantas. The biggest challenges of exploration can provide the richest rewards.
Since this photo was taken, and in no small part thanks to the exposure provided by our documentary, the archipelago to which Socorro Island belongs has been designated as a UNESCO world heritage site. It is so incredible that through luxury yacht charter, our clients were able to help open the eyes of the world to the beauty of these islands and their importance to the planet.
Open water hotspots for a yacht charter
SOCORRO ISLAND, MEXICAN PACIFIC
Best time to go: January to April
What makes it special: An outstanding abundance of large marine species from giant manta rays and whale sharks to humpback whales and hammerhead sharks.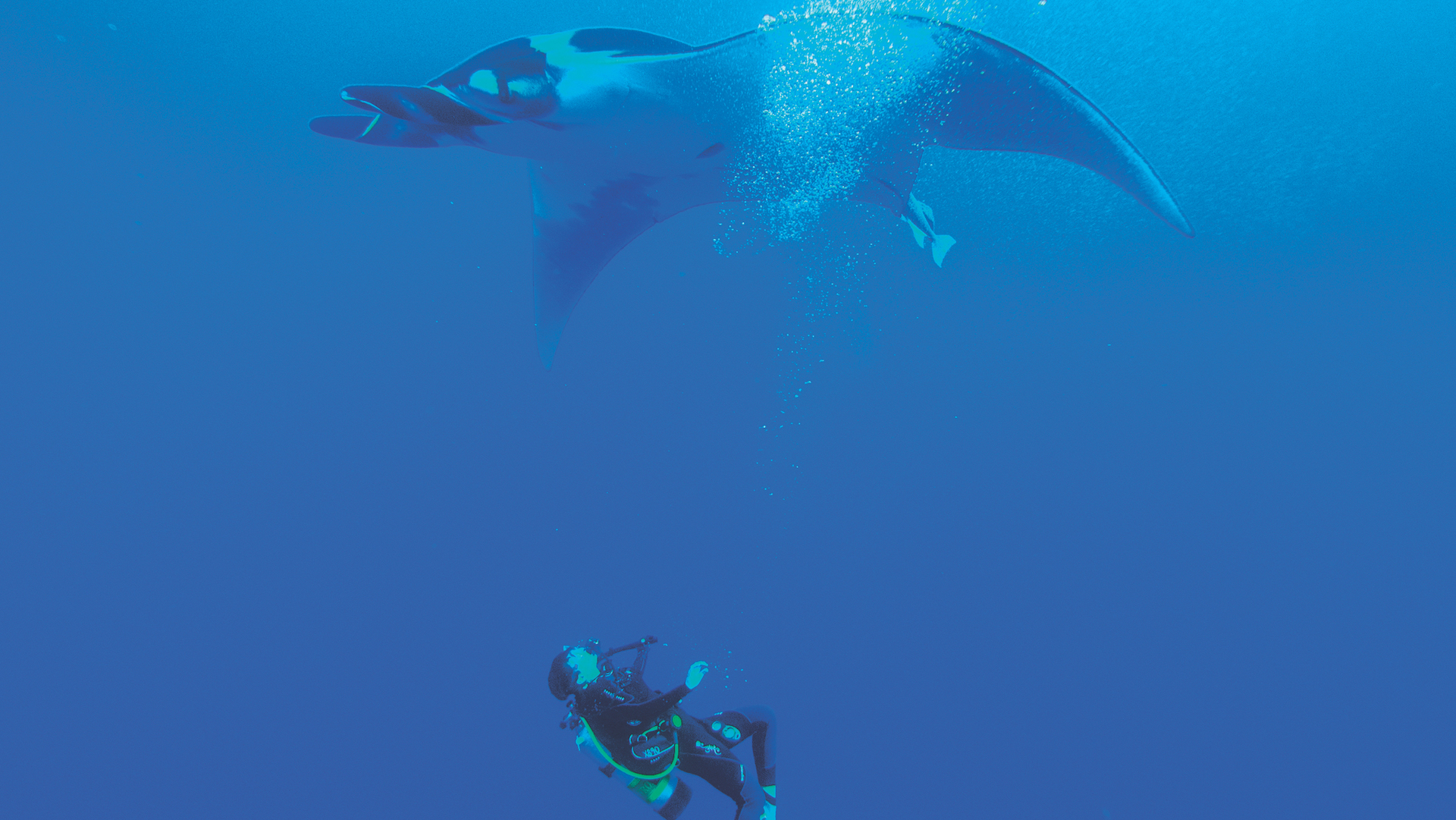 YUCATAN PENINSULA, MEXICO
Best time to go: June to September or February to March
What makes it special: Get up close to the world's largest mammal species, the enigmatic whale shark. From June to September, the waters are buzzing with activity as the world's largest whale shark migration takes place with up to 100 individuals passing through. In the winter, follow the diving frigate birds feeding on frenzied shoals of sardines herded into bait balls by huge schools of sailfish. The hunting sailfish reach up to three metres in length and can travel at over 80kmph; getting into the water with all the activity is a once in a lifetime experience.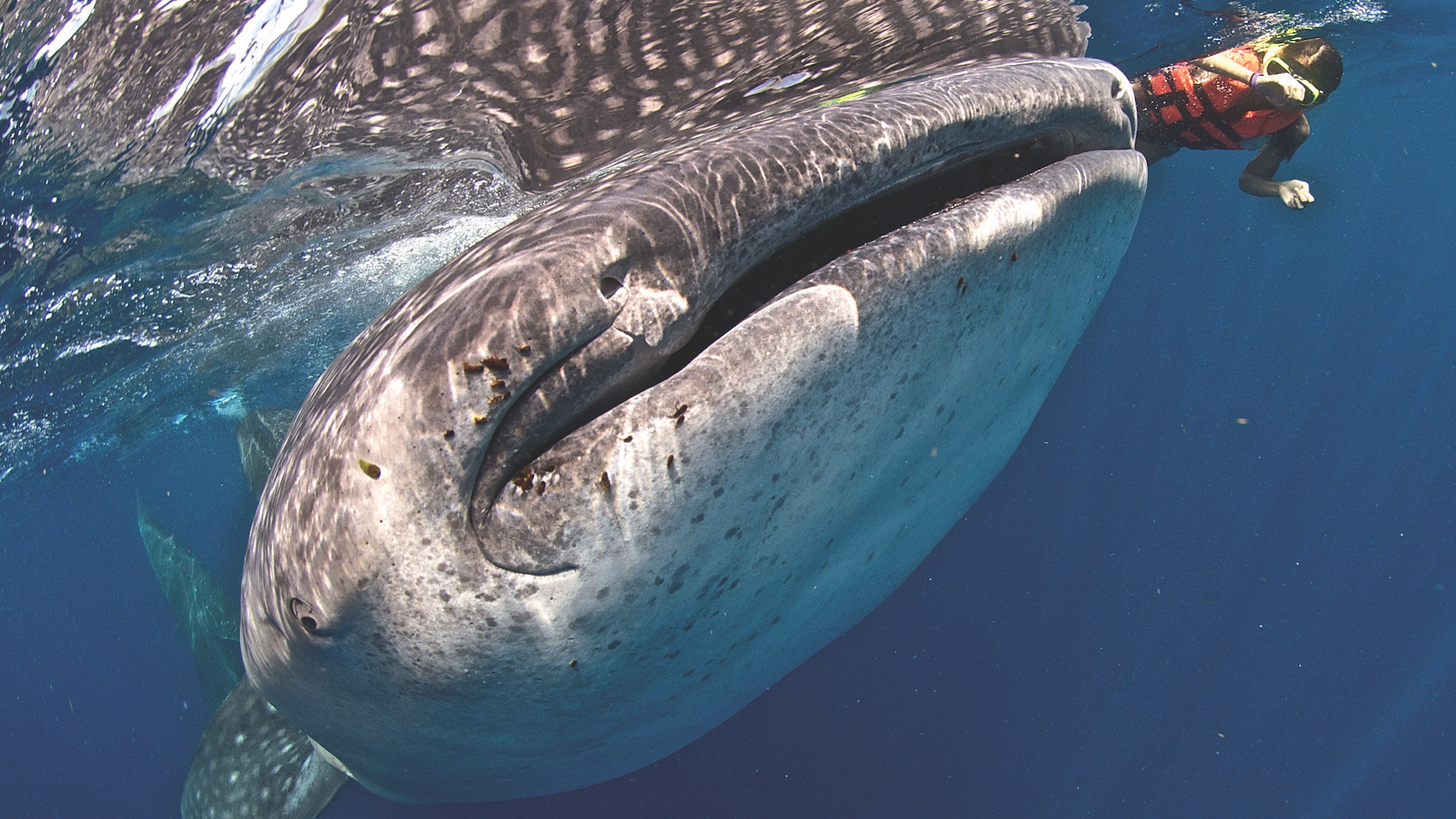 SILVER BANKS, DOMINICAN REPUBLIC
Best time to go: January to March
What makes it special: In the winter, the northern population of humpback whales migrates to the Silver Banks to calve as well as for mating. It is remarkable to be able to see such diverse humpback behaviours in one place, just off the back of your yacht, from mothers nursing their young offspring to rowdy groups of males chasing fertile females. Permits are required to access the Silver Banks, and only three or four are granted each season; it is a privilege that only a few have access to, including myself.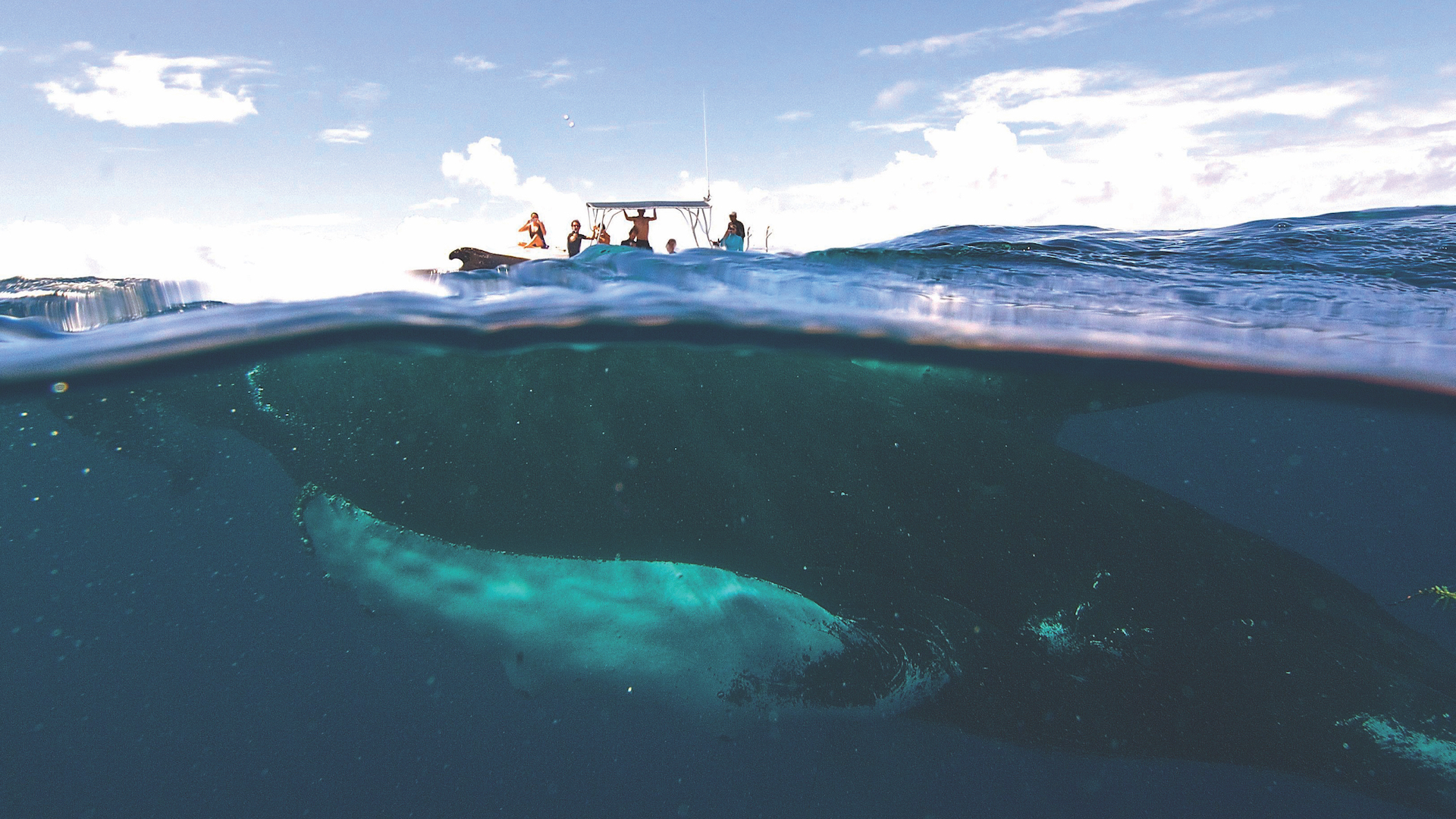 Photo credits and content provided by Manuel Lazcano of diventure.mx