Immerse yourself in the wonders of Pamukkale
Just a 45-minute helicopter ride inland from the coastal town of Kusadasi is the natural phenomenon of Pamukkale, a dreamlike series of white, chalky limestone pools that is one of the must-see attractions on a yacht charter in Turkey.
The limestone pools were formed over many centuries as local seismic activity caused hot springs to rise up from the local river basin. The mineral deposits in the water that were left as the water evaporated created what look like natural white travertine terraces with aquamarine-blue water contents. At one time, it was possible to bathe in these warm waters but Pamukkale's UNESCO World Heritage status has meant it is now a protected site.
One of the most peaceful, private and majestic ways of seeing the Pamukkale terraces is from the air, either by helicopter or – for those who enjoy a more sedate pace – by hot air balloon. Wake early and set off on the short helicopter flight from your superyacht's location to Pamukkale just after sunrise, where your hot air balloon will be ready to lift you up above the valley to fully display the natural wonders below, with the warm water cascading down the terraces and passing bright clumps of oleander trees. Enjoy a picnic breakfast prepared by the yacht's chef on your two-hour hot air balloon ride, with a mimosa in hand to toast the spectacular sights.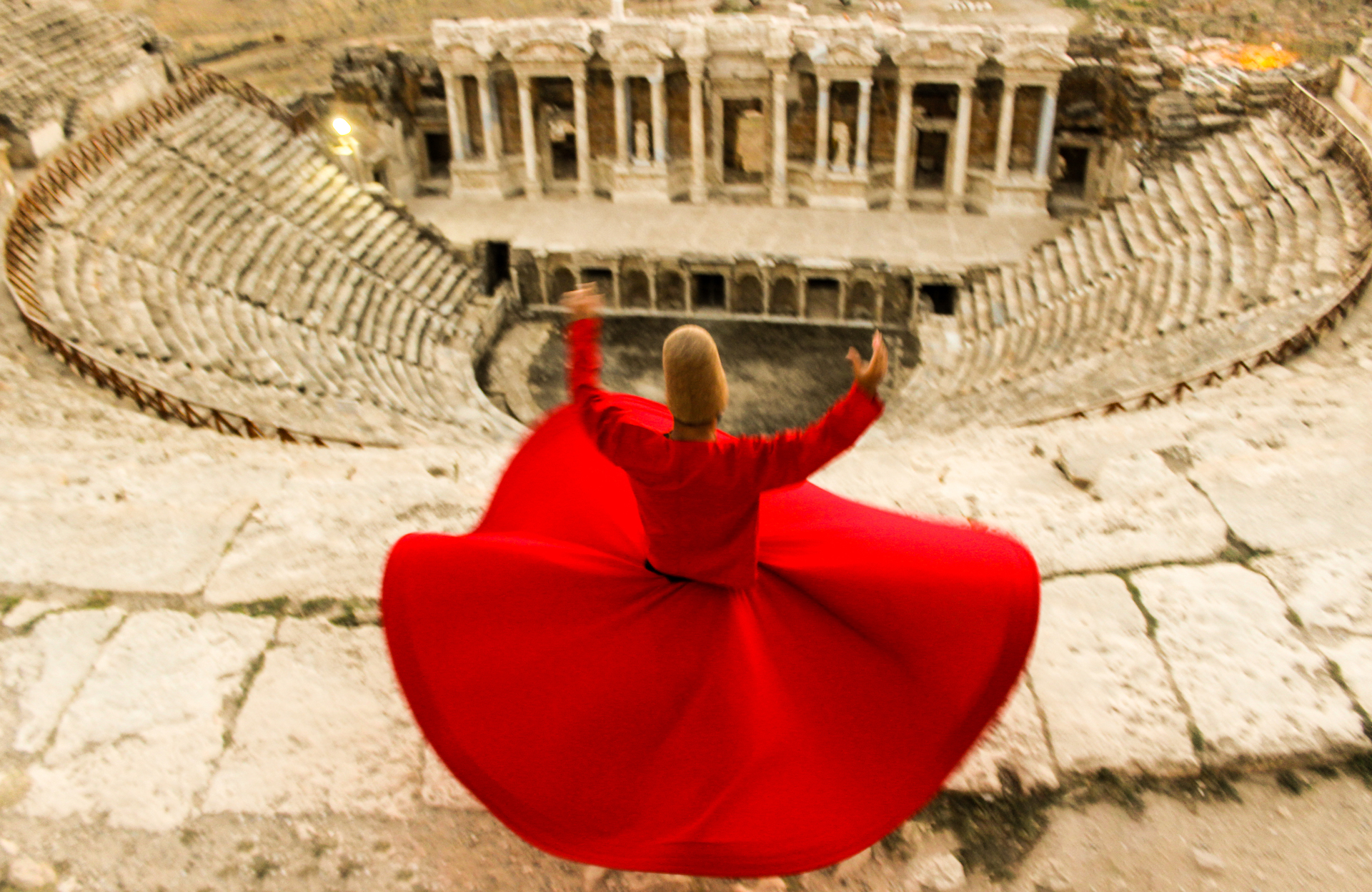 After touching back down on land, head to neighbouring Hierapolis, an ancient and sacred Roman spa city founded in 190BC which is mentioned in St Paul's epistle to the Colossians in the Bible. Hierapolis was inhabited until the 14th-century, when it was abandoned after an earthquake. In the 19th-century, the ruins were excavated by archaeologists and today give us a fascinating window into life from millennia past.
Here, an expert guide will show you around the site attractions, including the remarkably well-preserved theatre and a vast necropolis, which contains sarcophagi and elaborate tombs. After your tour, the helicopter will be waiting to take you back to your superyacht, where you can carry on your day's activities on the water and reflect upon the ancient wonders of Pamukkale and Hierapolis.