The Roman Empire comes to life in Pula
The city of Pula is a must-see stop on any yacht charter in Croatia, for its historical importance and vivid way of bringing the past to life. Each June, the people of Pula put on a superb celebration of their heritage with the "Days of Antiquity – Pula Superiorum" festival.
The centrepiece of Pula is undoubtedly its famous arena, one of the best-preserved examples of Roman amphitheatres that can be found today, which was constructed between 27BC and 68AD. As well as the site of various concerts, including classical music performances and the opening concert for the annual Outlook Festival, the Pula Arena becomes the focal point during the Days of Antiquity each June.
Alongside re-enactments of gladiatorial battles to the death within the amphitheatre, there is a culturally rich programme of music and theatre, entertainment and food. Locals dress in historically accurate costume and the streets come to life with Roman feasts and performances.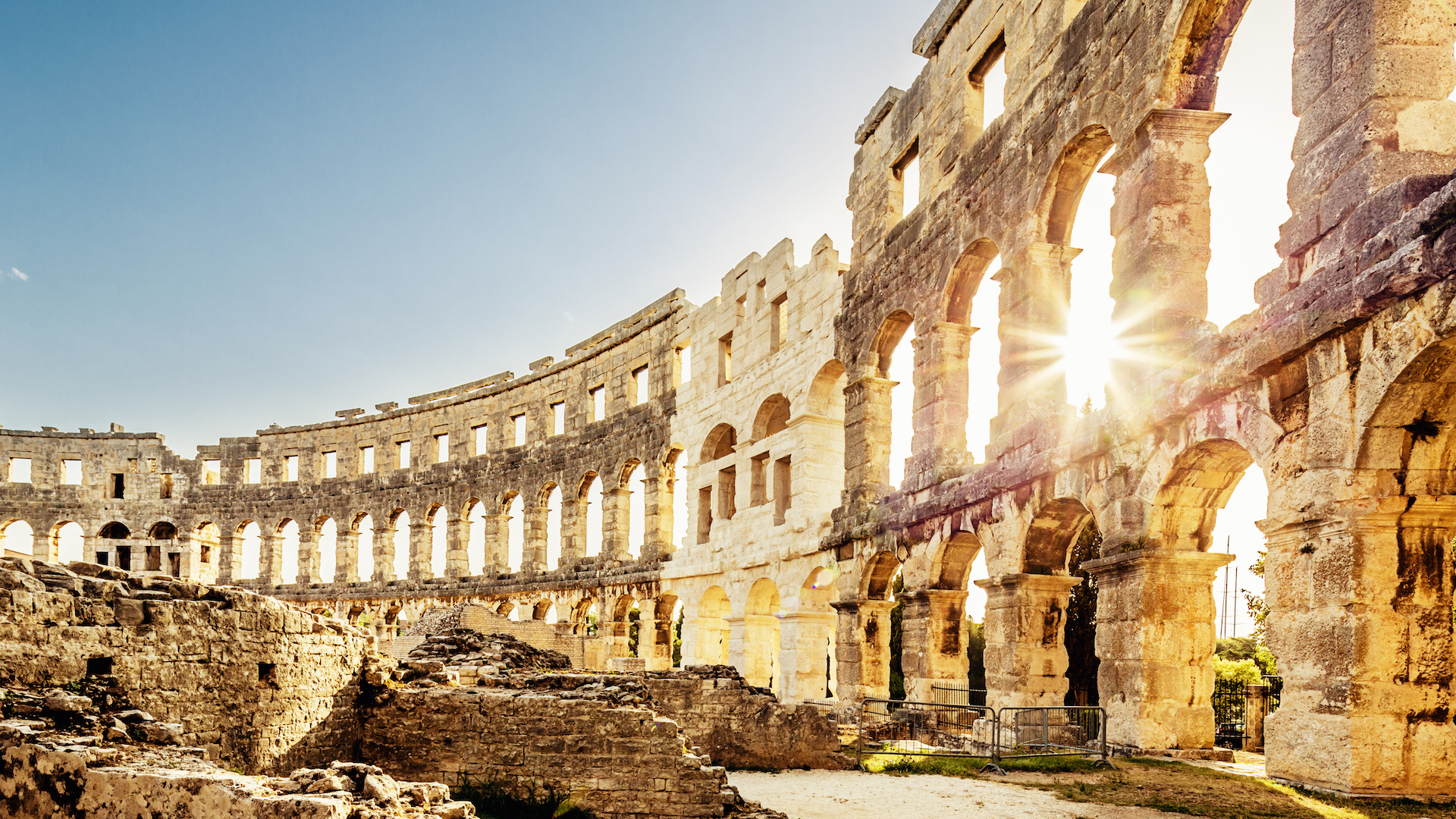 A superb way to get into the spirit of the occasion during a yacht charter in Croatia is by truly immersing yourself in the Roman experience. Your charter group can dress up like Roman nobility and have a private performance from gladiators directly on board, to demonstrate their fighting techniques and bring history to life. Why not have the children in your group take some lessons in battlefield survival and learn about the everyday life of a Roman legionary or gladiator.
Head out to the streets of Pula on a private walking tour of the city's most important historical sites, including the Forum Square, Portarata Square and the Roman camp with gladiators and legionaries in the City of Graz Park. Enjoy a specially prepared feast of Roman delicacies before heading to your VIP seats at the Pula Arena for the main event of the gladiatorial battle.
The entire experience is a close as you can get to actually stepping back in time to the Roman Empire, and is both educational as well as a lot of fun for all the family during your yacht charter in Croatia.